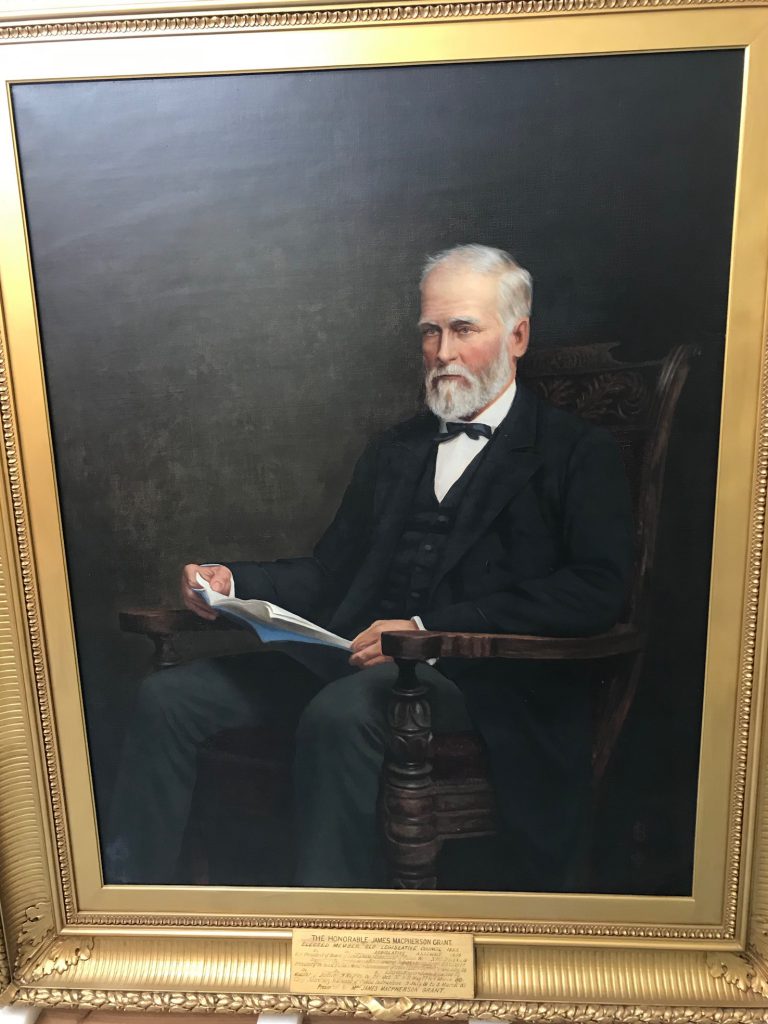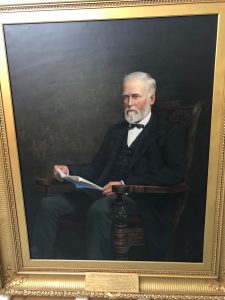 A'Beckett, Edward (1844-1922; Australian)
James Macpherson Grant 1886
Oil on canvas, 137 x 107 cm (visible image)
Presented by Mrs J.M.Grant 1886
State Library of Victoria (H141875)
Grant (1822-85), who arrived in Sydney with his family from Scotland in 1836, trained as a solicitor. He moved to Bendigo in 1850, and successfully defended the Eureka Stockade rebels. He became a member of the Victorian Parliament in 1855, and was later commissioner for Crown Lands and then Minister for Justice.
The painting is signed and dated at lower right.
Refs.
AR 1886, p.27; NGV 1894, p.121 (V.Buvelot Gallery, 6th bay, no.9; size given as 54 x 42 inches); NGV 1905, p.146 (V.Buvelot Gallery, 7th bay, no.13)
Not reproduced in the SLV catalogue; the ID photo shown here was taken by the author (July 2019). For an entertaining biography of the sitter, see http://adb.anu.edu.au/biography/grant-james-macpherson-3652 (by Geoffrey Bartlett, ADB vol.4, 1972)