Pre-Felton acquisitions noted: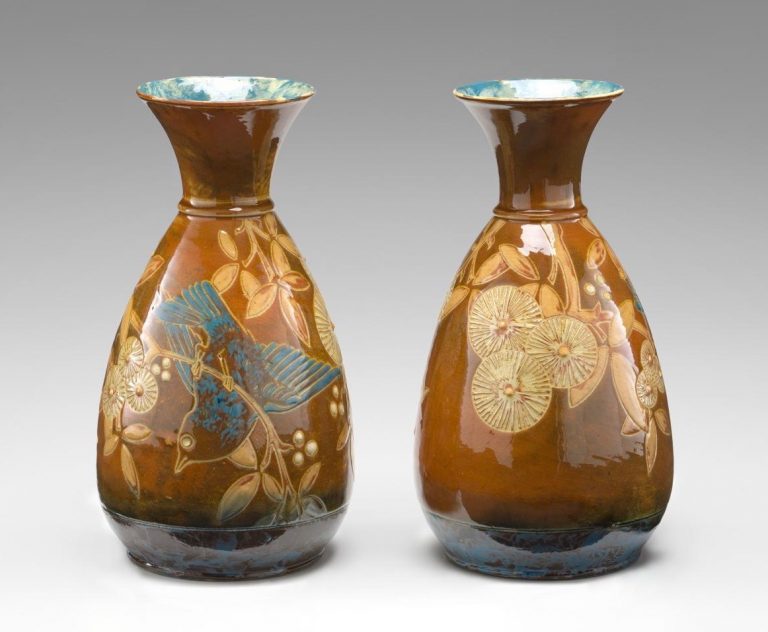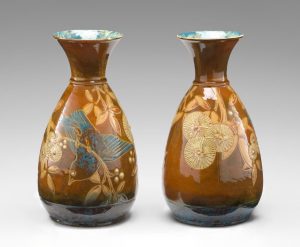 Two pairs of vases. Purchased 1885. One pair extant in NGV (548.1-2-D1M): see photo at right
C.H.Brannam produced pottery in Barnstaple, Devon, from 1879-1913.
Both sets of vases purchased in 1885, described as Barum earthenware, were noted in the 1885 Annual Report among the ceramic pieces selected by Sir Frederick Leighton.
The vases reproduced here are identified by incised marks as made by Brannam and decorated by J.Dewdney (active 1882-c.1910; English). The other two vases, apparently no longer extant, may also have been Brannam products, although this is unclear.
Further examples of Brannam ware, dating from 1893, were donated to the NGV in 2006.
Refs.
AR 1885, p.36, listing both pairs of vases listed above 
See https://www.ngv.vic.gov.au/explore/collection/artist/11771/, also including details and reproductions of two vases donated by Dr Robert Wilson in 2006