Canova, Antonio (1757-1822; Italian) [after]
Head of Christ 
Bronze relief
Purchased by 1865
Unidentified; location unknown
This work was listed, under bronzes, in the 1865 NGV catalogue, and was still catalogued by the NGV in 1943. However, there do not appear to be any reproductions of it. Perhaps it was based on the head of Christ from Canova's Lamentation canvas (Canova Temple, Possagno, Treviso, 1798-99): detail reproduced below.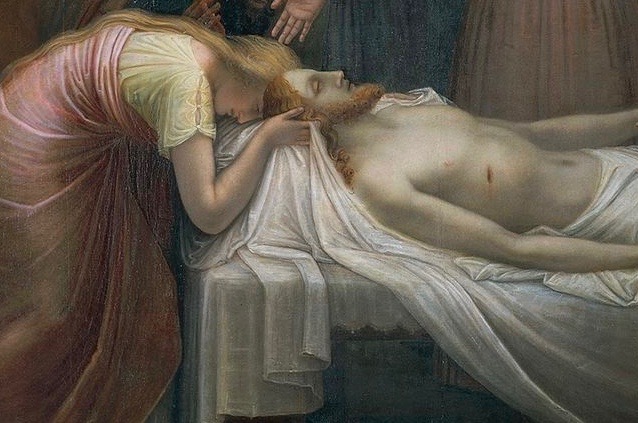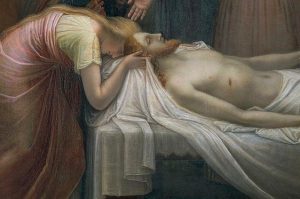 [photo: detail of Canova's Lamentation at Possagno]
Refs.
NGV 1865, p.47 (under "Electrotypes, Bronzes etc."); AR 1870-71, p.58 ("from the original by Canova"); not listed in NGV 1894 or 1905
Cf. NGV 1943, cat.1072 (details as above) 
For Canova's Lamentation, see e.g. https://www.gettyimages.com.au/detail/news-photo/lamentation-over-the-dead-christ-1798-99-by-antonio-canova-news-photo/146330703 (with a good reproduction: detail shown here)