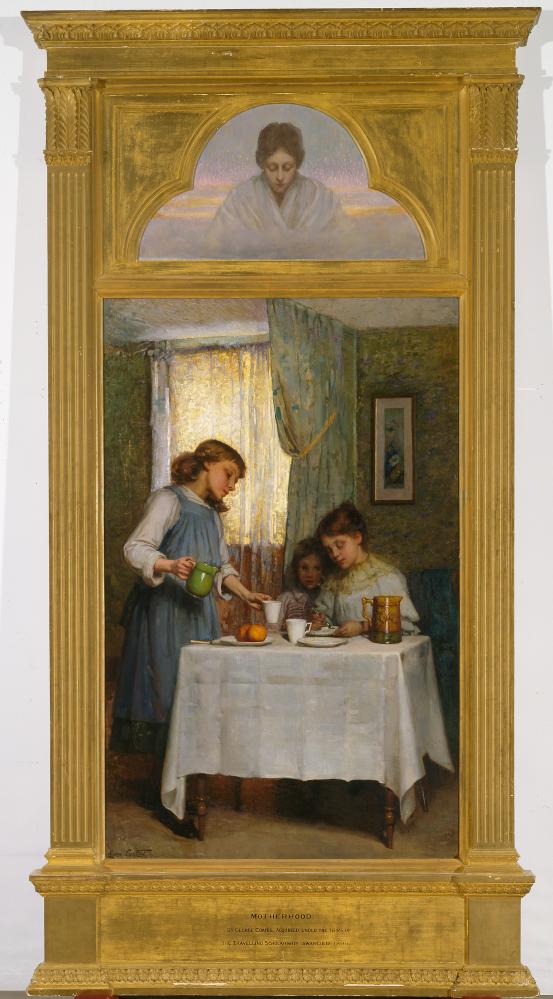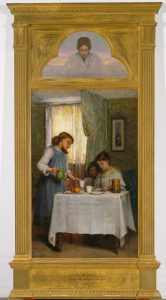 Coates, George (1869-1930; Australian/English)
Motherhood (1903)
Oil on canvas, 283.4 x 140 cm (including frame)
Acquired under the terms of the NGV Travelling Scholarship, 1904
National Gallery of Victoria (134-2)
Coates' receipt of the Travelling Scholarship in 1896 resulted in three works for the pre-Felton collection, all still in the NGV: this finely-crafted domestic "altarpiece," and two copies after Correggio and van Dyck: see separate entries.
The present work appears to be in much better condition than the two Old Master copies – perhaps because they were sent back to Melbourne earlier and/or less carefully?
Refs.
AR 1904, p.27; NGV 1905, p.86 (III.McArthur Gallery, no.13; ill.)