Coutts, Gordon (1868-1937; Scottish)
Study of half-nude figure
Oil painting, size unknown
Donated by the artist, 1896
Unidentified; present location unknown
This work, listed under donations in the NGV's Annual Report for 1896, no longer appears to be in the collection.
Coutts, born in Scotland, spent some time in Australia before relocating permanently to California in the early 1900s. His Fisherman's Hut, Point Ormond (c.1893) was acquired by the SLV in 2007: see reproduction below.
[comparative photo below: Coutts, Fisherman's Hut (SLV H2007.106)]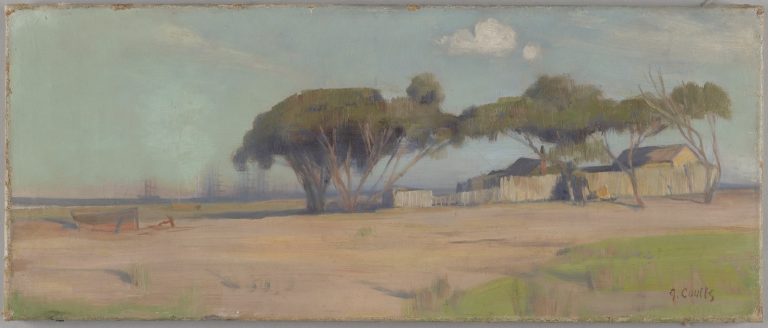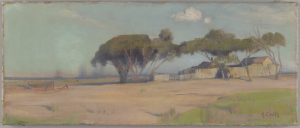 Refs.
AR 1896, p.24; not listed in NGV 1905 
For Coutts, see Bénézit 4, p.100 (as 1885-1937) and AKL 22 (1999), p.32 (giving his dates as shown above). For the work acquired for the SLV in 2007, refer SLV online catalogue, with reproduction and further details, noting that it was shown in the "For Auld Land Syne" exhibition in Ballarat in 2014