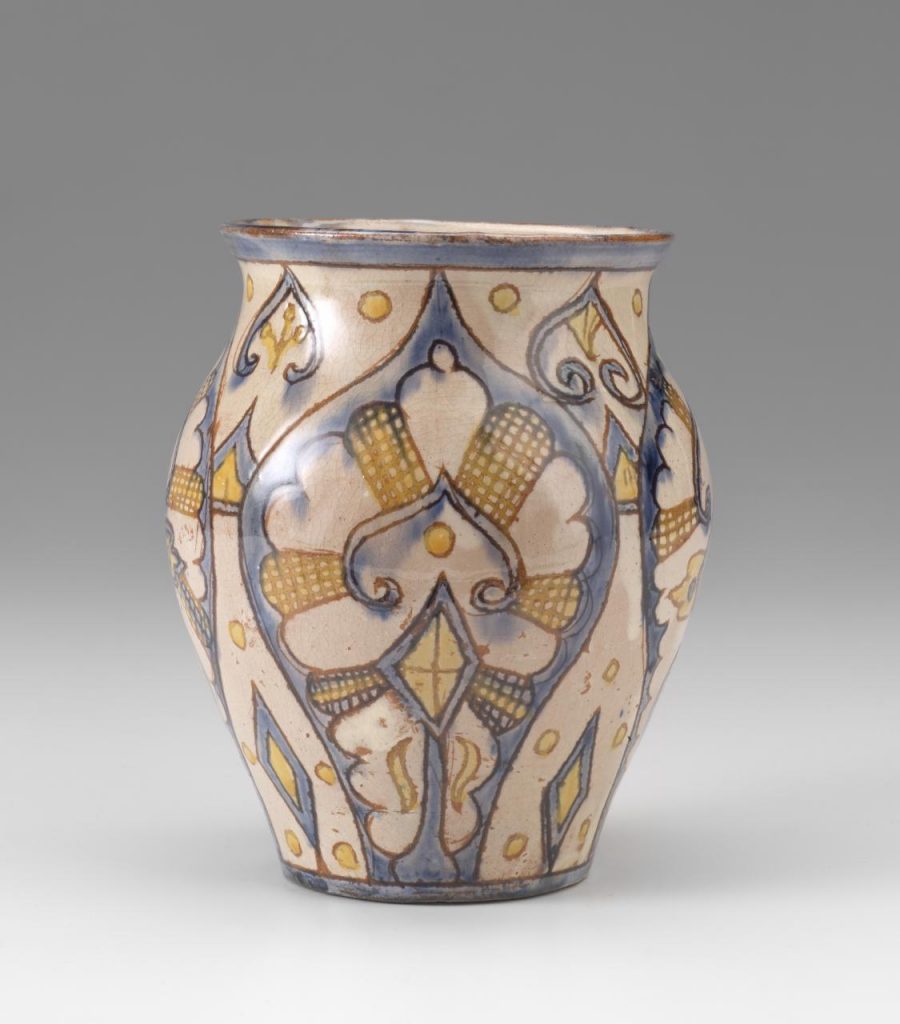 Pre-Felton acquisitions included:
3 vases and a dish (various decorators). Purchased 1895. NGV 253 to 256-D2
[photo: Vase, decorated by Elizabeth Wilkins (NGV 255-D2)]
All four pieces acquired in 1895 were bought directly from Harold Rathbone, one of the founders of this relatively short-lived pottery, which was active at Birkenhead, Cheshire, from 1894 to 1901.
For the company's Renaissance revival aims, and discussion of Pre-Raphaelite parallels, see Terence Lane (1980), as cited below.
Refs.
For details and reproductions, see https://www.ngv.vic.gov.au/explore/collection/artist/8202/ and https://www.ngv.vic.gov.au/explore/collection/artist/12391/; see also Lane Decorative Arts (1980), p.87 (reproducing "Angel" Vase [NGV 253-D2])