Donatello (c.1386-1466; Italian), after
Boy's Head
Bronze (?)
Presented by the Education Department, by 1894; sold at auction, 1943
Unidentified; present location unknown
The 1894 NGV catalogue lists a "Boy's Head" after Donatello as donated by the Melbourne Education Department, including it under casts. Unless it was a plaster cast (another possibility), it may be the bronze boy's head described as by Lorenzetti of Florence and sold for £21 in the 1943 auction of NGV sculpture.
However, without a photograph or further information, it is impossible to identify this work or its likely source, presumably one of several busts of youths circulating in the 19th century as supposedly by Donatello.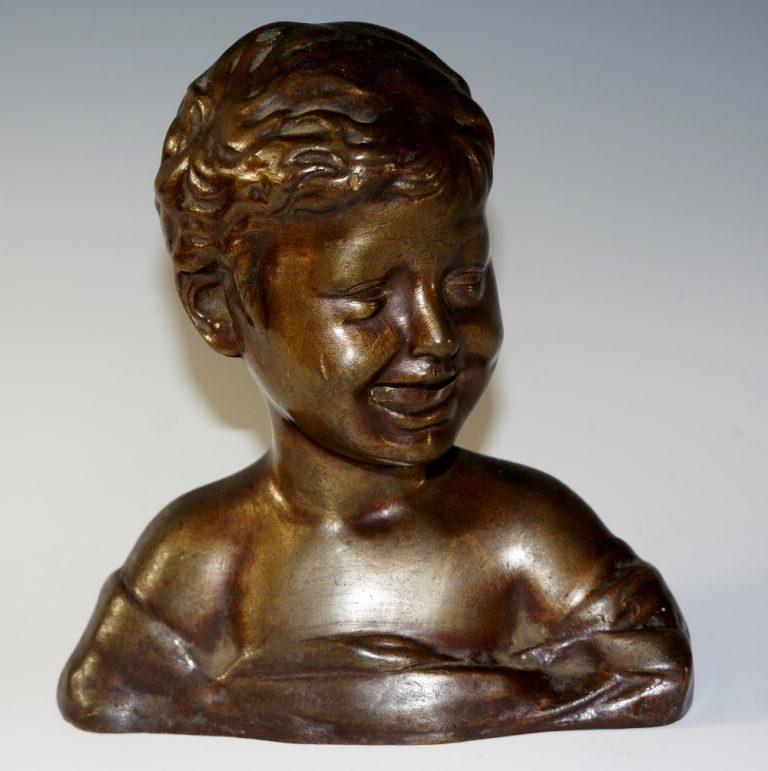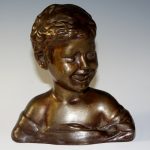 [comparative photo: 19th-century bronze said to be after Donatello (auctioned in England 2015)]
Refs.
NGV 1894, p.148 (VIII.Cast Gallery [Antique Room], no.71)
For the example reproduced here, see https://www.the-saleroom.com/en-gb/auction-catalogues/nick-mellors/catalogue-id-srnich10007/lot-d0e0ba0a-bdd8-43bf-90b8-a4c0009d6895 (accessed 15 March 2020)