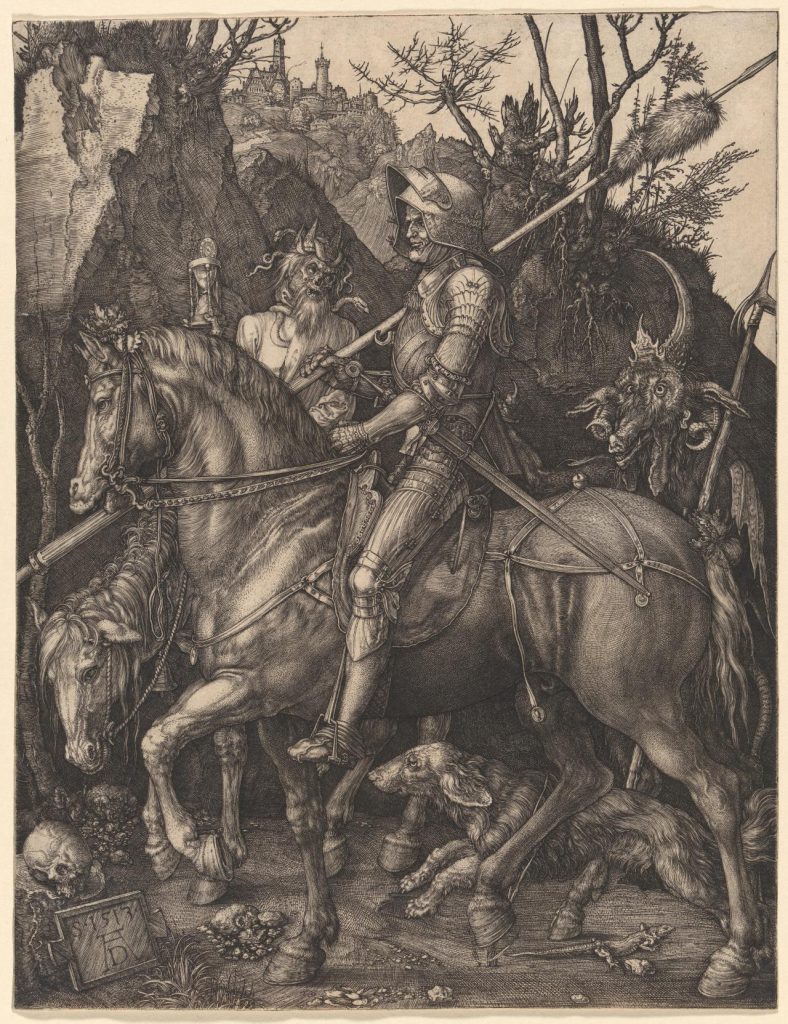 Dürer, Albrecht (1471-1528; German)
Knight, Death and the Devil 1513
Engraving on paper, 24.6 x 18.9 cm
Purchased, 1891 (advice of Hubert von Herkomer)
National Gallery of Victoria (p.184.14/1)
One of the three "master engravings" by Dürer bought from Seymour Haden's collection for Melbourne in 1891, this famous print blends themes from the Northern European landscape tradition, popular superstition, and militant Christianity, in a heady proto-Romantic mix.
This impression is described by the NGV as more heavily inked and on paper of a warm tonality, giving a richer effect than the impression acquired for the NGV from the Barlow collection in 1956.
Refs.
AR 1891, p.25; NGV 1894, p.62 (II.Stawell Gallery, no.112); NGV 1905, p.76 (II.Stawell Gallery, no.160; ill.) [£74] 
For this impression, see also Zdanowicz Dürer (1994), p.177 (cat.entry by Cathy Leahy). For the Barlow impression, see https://www.ngv.vic.gov.au/explore/collection/work/43363/