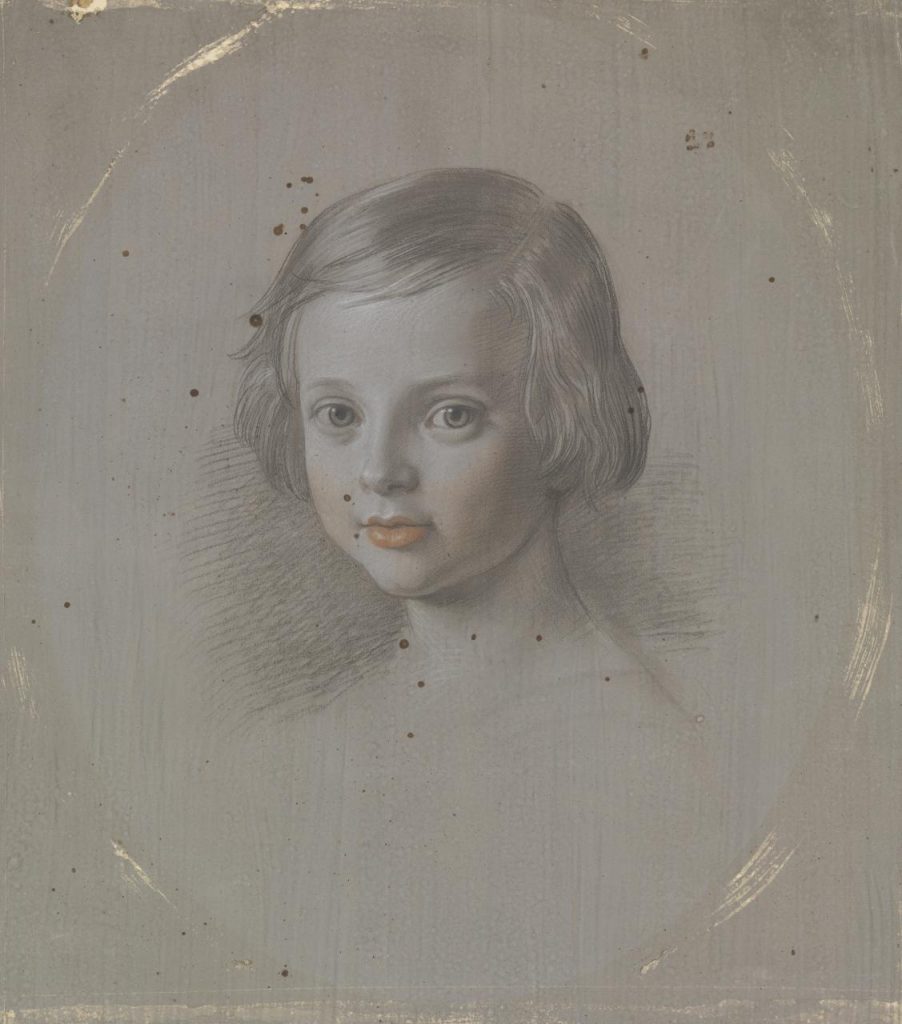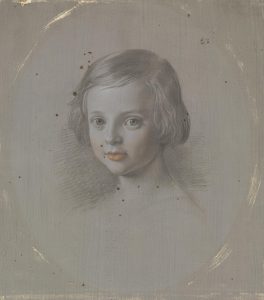 Dyce, William (1806-64; Scottish)
Portrait of HRH the Prince of Wales (1848)
Chalk and gouache on paper, 48.2 x 38.1 cm
Gift of Duncan Elphinstone Cooper, 1877
National Gallery of Victoria (p.167.31-1)
This work, described in NGV 1894 and 1905 as a pastel drawing, and reproduced in the 1905 catalogue in its original oval format, shows Edward VII (1841-1910) as a child, aged 6.
Dyce, an art educator and painter of religious images, is best known for his cycle of Arthurian frescoes in the Houses of Parliament in Westminster, commissioned in 1847.
For further comments on this drawing in relation to Dyce and his representation of members of Queen Victoria's family, see the 2018 article by Vivien Gaston cited below, noting that the Queen preferred Winterhalter's images of herself and her children.
Gaston also provides information on Duncan Cooper (1813-1904), an amateur landscape painter and art collector, who spent time as a grazier in Victoria from 1841-54. He bought this drawing at a Christie's auction in London in 1865 (following Dyce's death).
Refs.
AR 1877, p.76; NGV 1894, p.104 (V.Buvelot Gallery, 1st bay, no.81); NGV 1905, p.117 (V.Buvelot Gallery, 1st bay, no.59; ill.) 
See Vivien Gaston, "'Mr Cooper's interesting present': Likeness and learning in William Dyce's Portrait of HRH the Prince of Wales, 1848, National Gallery of Victoria," Art Journal of Victoria 56 (2018); available via the NGV's online catalogue. For Dyce, see also AKL 31 (2002), 376-79; Bénézit 4, 1461-62; and T.S.R.Boase, "The Decorations of the New Palace of Westminster 1841-1863," Journal of the Warburg & Courtauld Institutes 17 (1954), pp.319-58