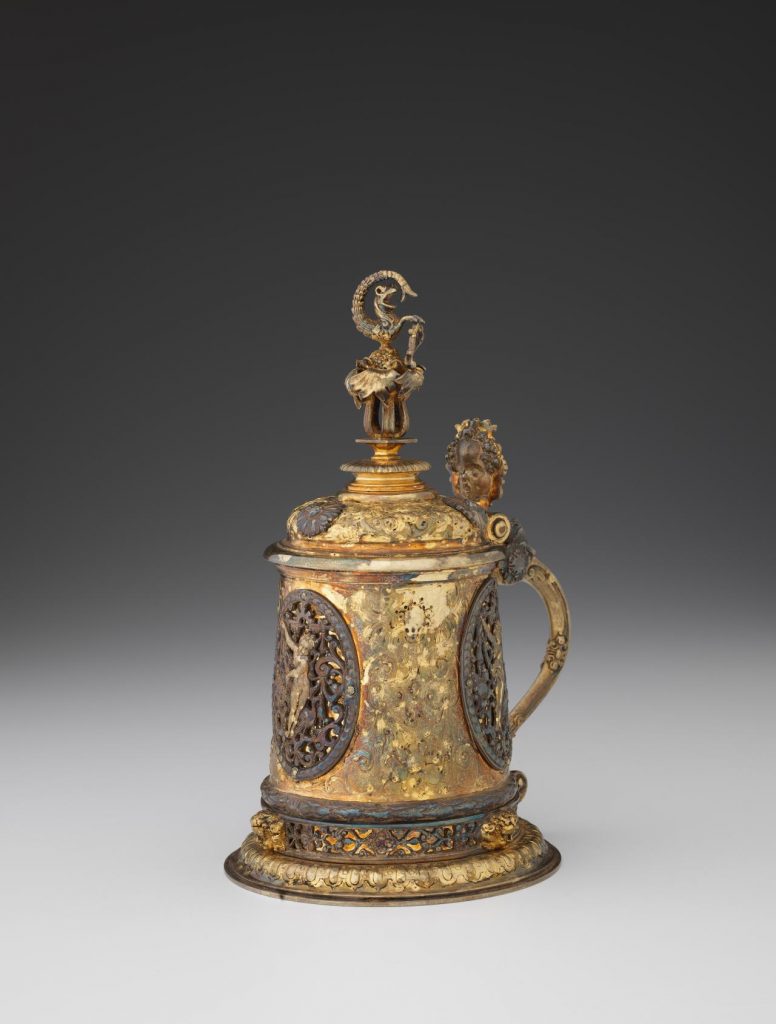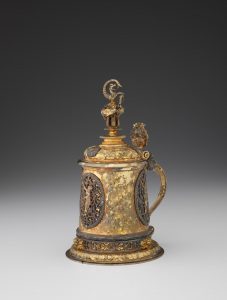 Pre-Felton acquisitions included:
Tazza (with "Death of Meleager" in high relief), c.1860. Purchased 1862. NGV 1024-D1R 
Tazza & cover (1851)  & 2 tankards (both c.1880), all in electrotype silver. Purchased 1885. NGV (refer catalogue for details)
[photo: Tankard (NGV 1031-D1R)]
The Birmingham company (in operation from 1807 to 1963) manufactured silver and silver plate pieces.
Several other examples, acquired after 1904/5, are also extant in the NGV.
Refs.
For the general history, see e.g. https://en.wikipedia.org/wiki/Elkington_%26_Co. (accessed 16 April 2020; with references)