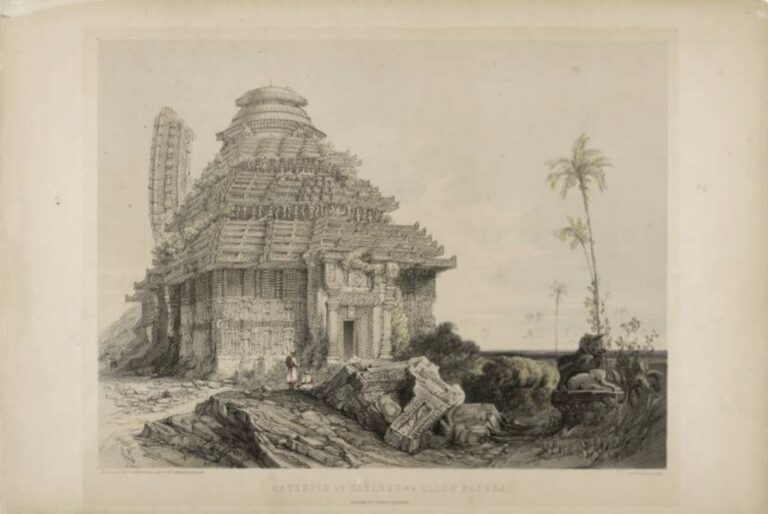 Fergusson, James (1808-86; Scottish)
Picturesque Illustrations of Ancient Architecture in Hindostan (London: J.Hogarth, 1848)
Acquired by 1861
Loc.unknown
The book comprises 24 large-scale lithographs by Thomas Dibdin (1810-93) after drawings by Fergusson, including images of a number of notable Indian sites. The example reproduced here shows the 13th-century Hindu Temple at Konark (Odisha), declared a UNESCO World Heritage site in 1984.
Unfortunately this book, still listed in the 1880 MPL catalogue, no longer appears to be in the collection.
[photo: Plate 3: Temple at Kanaruc or Black Pagoda (British Museum impression)]
Refs.
MPL 1861, p.152 (& 1880, p.450)
Other copies are held elsewhere (V&A etc.); for the British Museum lithograph reproduced here, see https://www.britishmuseum.org/collection/object/A_2006-0417-0-1 (accessed 13 Feb.2021). For further information on Fergusson and his Indian publications, see linked entry