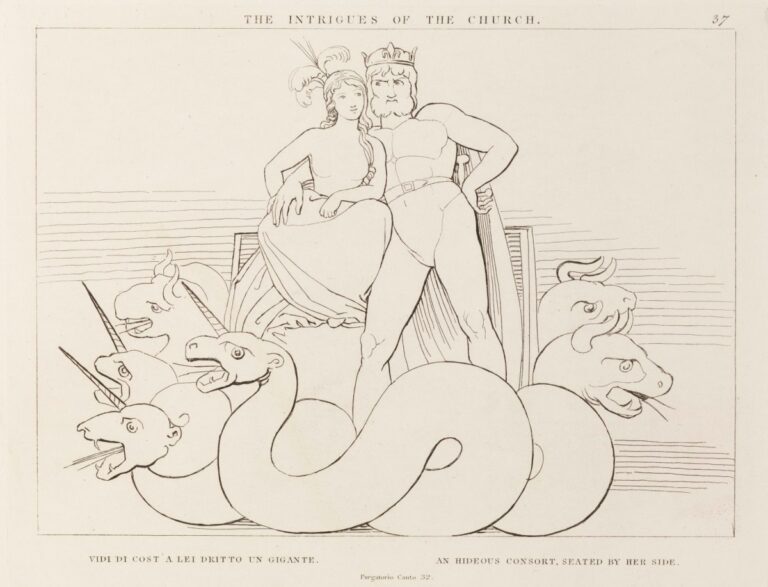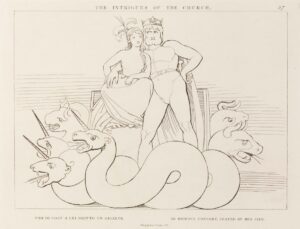 Flaxman, John (1755-1826; English) (after)
Compositions from the Divine Poem of Dante Alighieri (London, 1807; engravings by Tommaso Piroli)
Purchased 1857
State Library of Victoria [AF 735 F61]
In 1793, Flaxman produced some 110 Dante drawings as a private commission for English aristocrat Thomas Hope, and circulated privately in the form of engravings by Piroli. A selection of these formed the basis for the present publication, illustrating all three volumes of Dante's Divine Comedy.
[Photo: Plate 37, etched by Piroli: The Intrigues of the Church (Purg.32) (RA copy (c))]
Refs. 
MPL 1857, iv, p.6 (& MPL 1861)
See SLV catalogue entry for details
See also Francesca Salvadori (ed.), The Illustrations for Dante's Divine Comedy / John Flaxman, Royal Academy, 2005