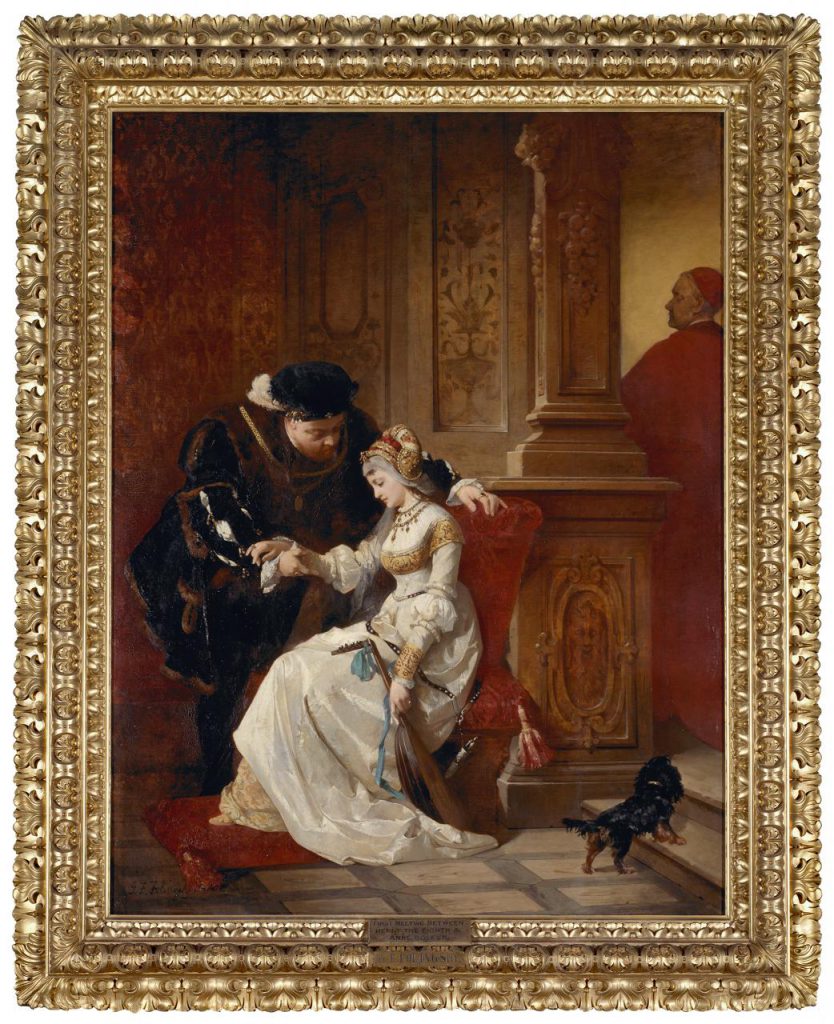 Folingsby, George Frederick (1828-91; Irish/Australian)
First Meeting between Henry VIII and Anne Boleyn (1879)
Oil on canvas, 156.1 x 120.9 cm
Purchased, 1879
National Gallery of Victoria (p.307.4-1)
This work, commissioned from the artist, typifies the historical re-enactments popular in the Victorian period. Folingsby migrated to Melbourne in the year the present work was painted in Germany (refer linked artist entry).
The elaborate frame, made by the Munich firm of Radspieler & Co., is original (for details, see the NGV's online catalogue).
Refs.
AR 1879, p.55; NGV 1894, p.75 (IV.McArthur Gallery, no.16); NGV 1905, p.97 (III.McArthur Gallery, no.56) [£500]