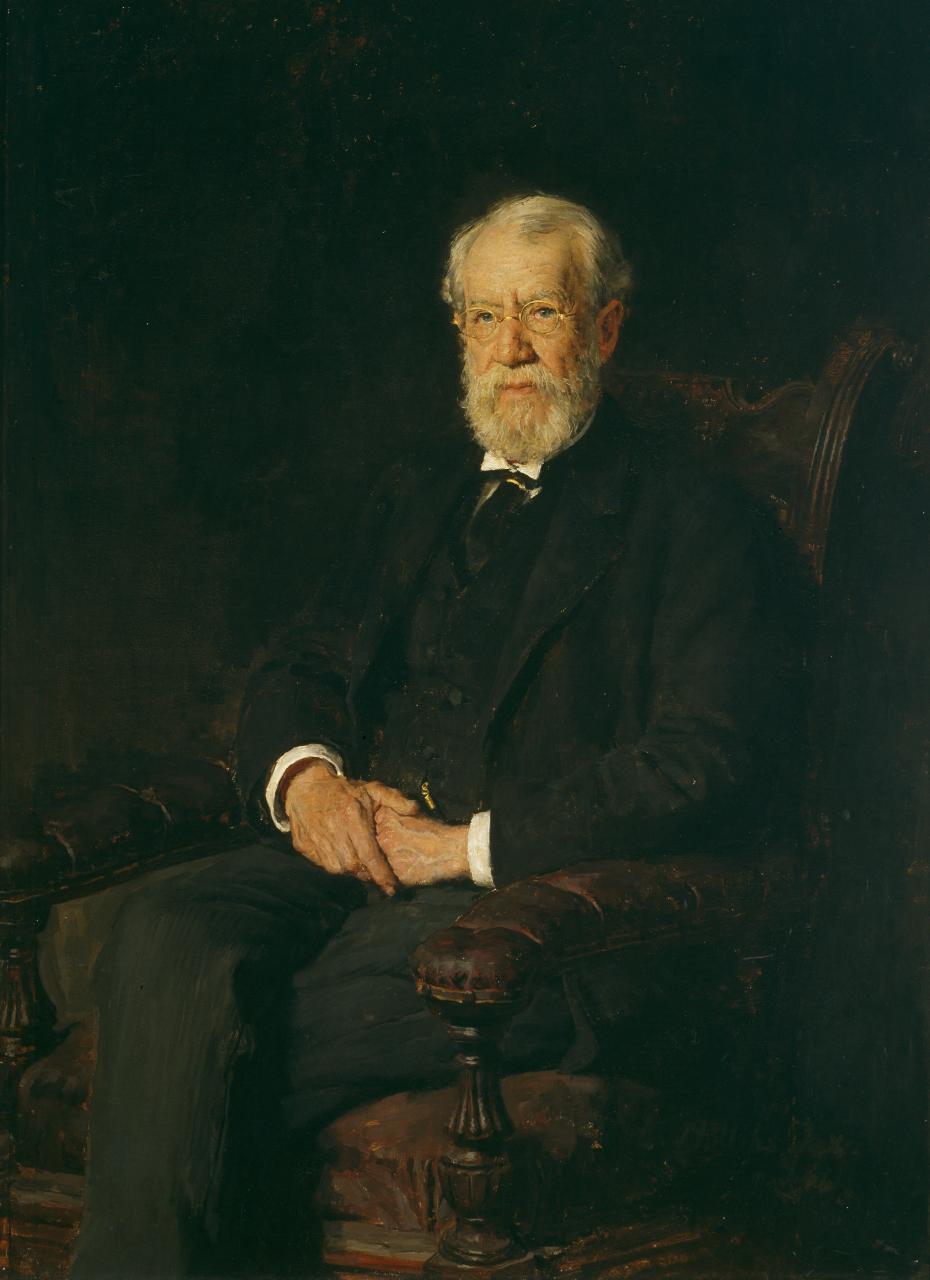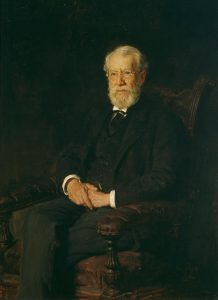 Fox, Emmanuel Phillips (1865-1915; Australian)
Robert L.Ellery, Government Astronomer 1896
Oil on canvas, 128.6 x 94.4 cm
Presented by subscribers, 1897
National Gallery of Victoria (34-2)
The sitter (1827-1908) was Victoria's first Government Astronomer, from 1853-95. He was also President of the Royal Society of Victoria (1866-84), a member of the council of the University of Melbourne, and a Trustee of the Victorian Public Library from 1882.
Refs.
AR 1897, p.30; NGV 1905, p.143 (V.Buvelot Gallery, 7th bay, no.1) 
See Zubans, Phillips Fox (1995), p.57 and cat.58. For the sitter, see http://adb.anu.edu.au/biography/ellery-robert-lewis-3477 (biography by S.Gascoigne, first published in ADB vol.4, 1972)