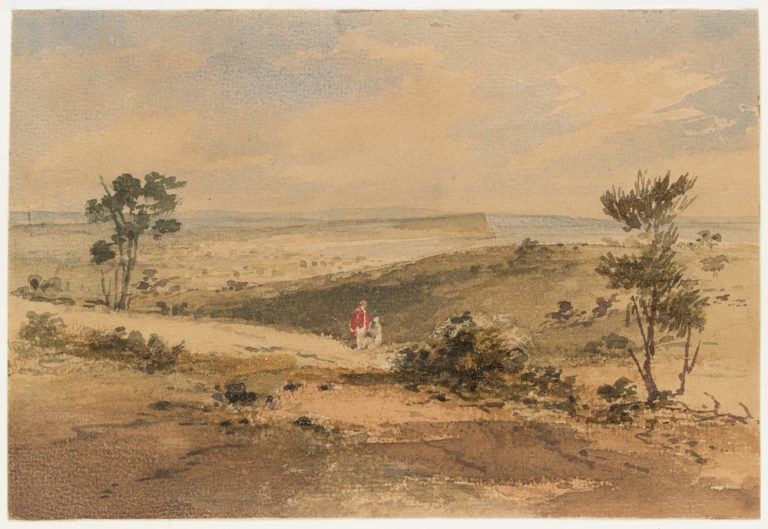 Gill, S.T. (1818-80; English/Australian)
Portland Bay from the South (1871)
Watercolour and gum Arabic/varnish on buff paper, 14.3 x 20.9 cm
Purchased, 1872
State Library of Victoria (H141719)
This appears to be the work listed in NGV 1894 and 1905 as a Gill watercolour of "Portland Bay from the Heads" (noted in NGV 1905 as measuring 5½ by 8 inches: the sizes match).
This was the only work of Gill's listed in the 1905 NGV catalogue (see general remarks on Gill in the linked artist entry).
Refs.
AR 1872, p.21; NGV 1894, p.113 (V.Buvelot Gallery, 3rd bay, no.21); NGV 1905, p.135 (V.Buvelot Gallery, 3rd bay, no.59) [£1/10] 
The SLV catalogue notes that H141719 is "attributed to S.T.Gill by Dr Sasha Grishin" (no acquisition date given)
See also SLV H12921, a pencil drawing of Portland Bay by Gill, dated 1856 and recorded as purchased in 1929