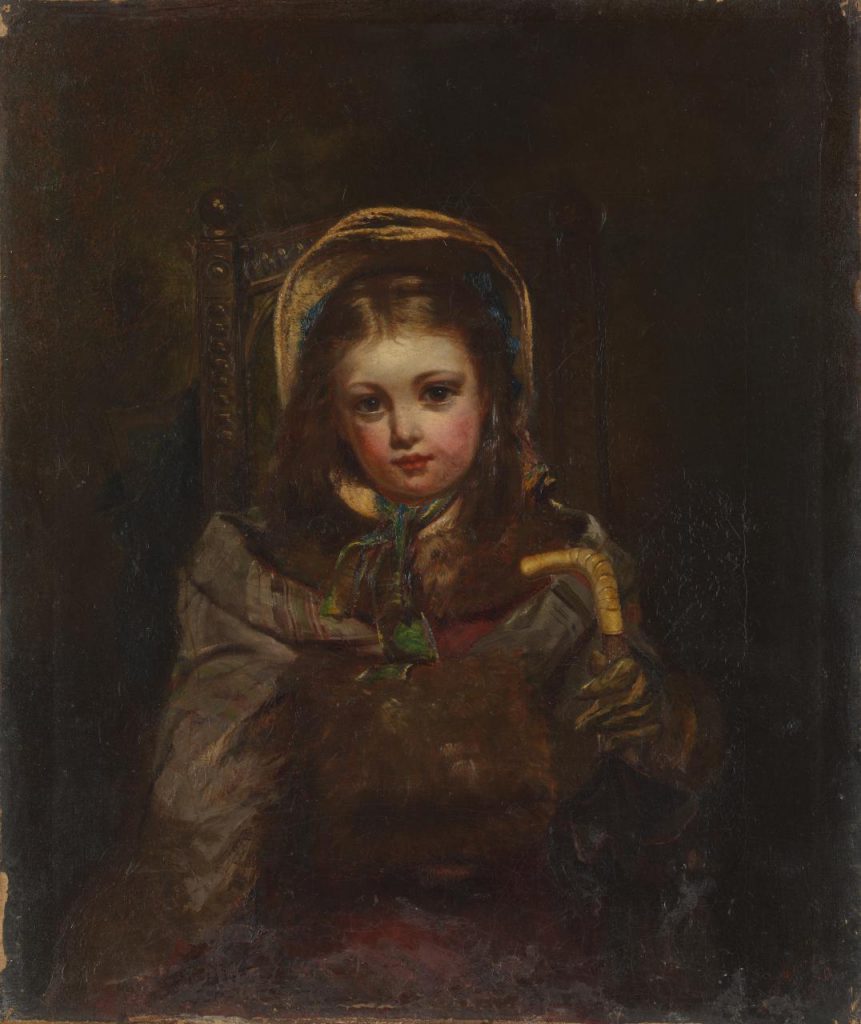 Gray, Kate (active c.1864-97?; English)
Child playing grandmother 1870
Oil on canvas, 35.8 x 30.0 cm
Purchased, 1872 (advice of John Ruskin)
National Gallery of Victoria (p.303.7-1)
This canvas was bought on the advice of Ruskin, while he was an NGV advisor during the early 1870s. Its Victorian sentimentality somehow escaped the attention of those determined to purge the collection of such imagery during the 1940s and 50s.
Authorities differ somewhat about the artist's biographical details. The current NGV catalogue indicates that she was active from 1867-97, but she is recorded in other sources as having exhibited at the Royal Society of British Artists and elsewhere from 1864 onwards. Other sources list her date of death as 1931, but this has yet to be confirmed. She appears to have specialized in images of children (dressing up, blowing bubbles, etc.).
Refs.
AR 1872, p.21; NGV 1894, p.98 (IV.McArthur Gallery, no.75; as on loan to the Bendigo Art Gallery); NGV 1905, p.160 (IX.Pictures on loan to country galleries) [£15] 
The NGV catalogue notes that this work was bought from the London dealer E.F.White
For the artist, see also Bénézit 6, pp.607-8, listing the present work, and AKL 61 (2009), p.86 (suggesting she was active in London from 1869-97). For reproductions of other works by Gray, see e.g.http://www.artnet.com/artists/kate-gray/past-auction-results, http://artuk.org/discover/artists/gray-kate-active-18641931 and http://www.antique-fine-art.com/kate-gray-427.html (for a painting dated 1884; also noting other documentation from 1864-1875)