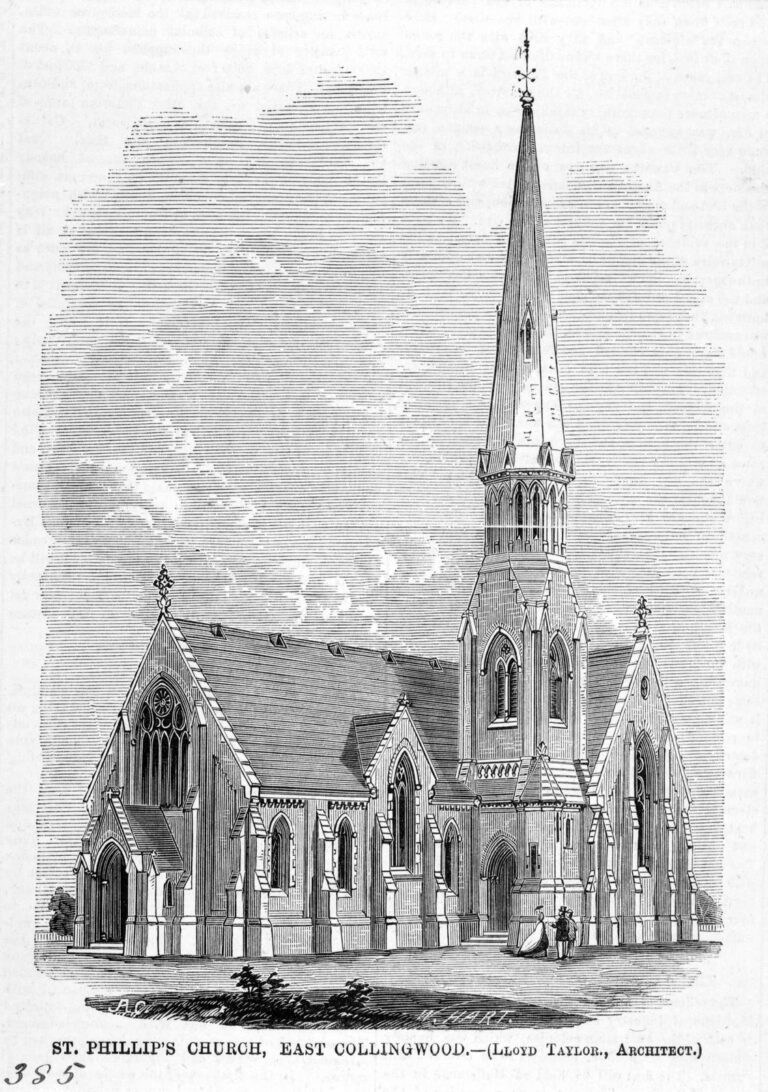 Hart, Walter (details unknown), after Cook, Albert Charles (1836-1902; English/Australian)
St Phillip's Church, East Collingwood 1866
Wood engraving
Acquired 1868
State Library of Victoria (?) (IAN27/08/66/12)
This print, published in the Australian news for home readers, 27 August 1866, shows the recently-constructed Gothic Revival church designed by Lloyd Taylor (1830-1900). The church was later destroyed by fire and a new one constructed.
Refs.
PF (acc.no.p.178.2-1), under 1868
Details above via SLV catalogue (newspaper collection), also listing other wood engravings by Hart.  Cook (also called Cooke), arrived in Victoria in 1854 and worked as an architectural draughtsman and illustrator in Melbourne: see https://www.daao.org.au/bio/albert-charles-cooke/biography/ (accessed 14 Oct.2020)