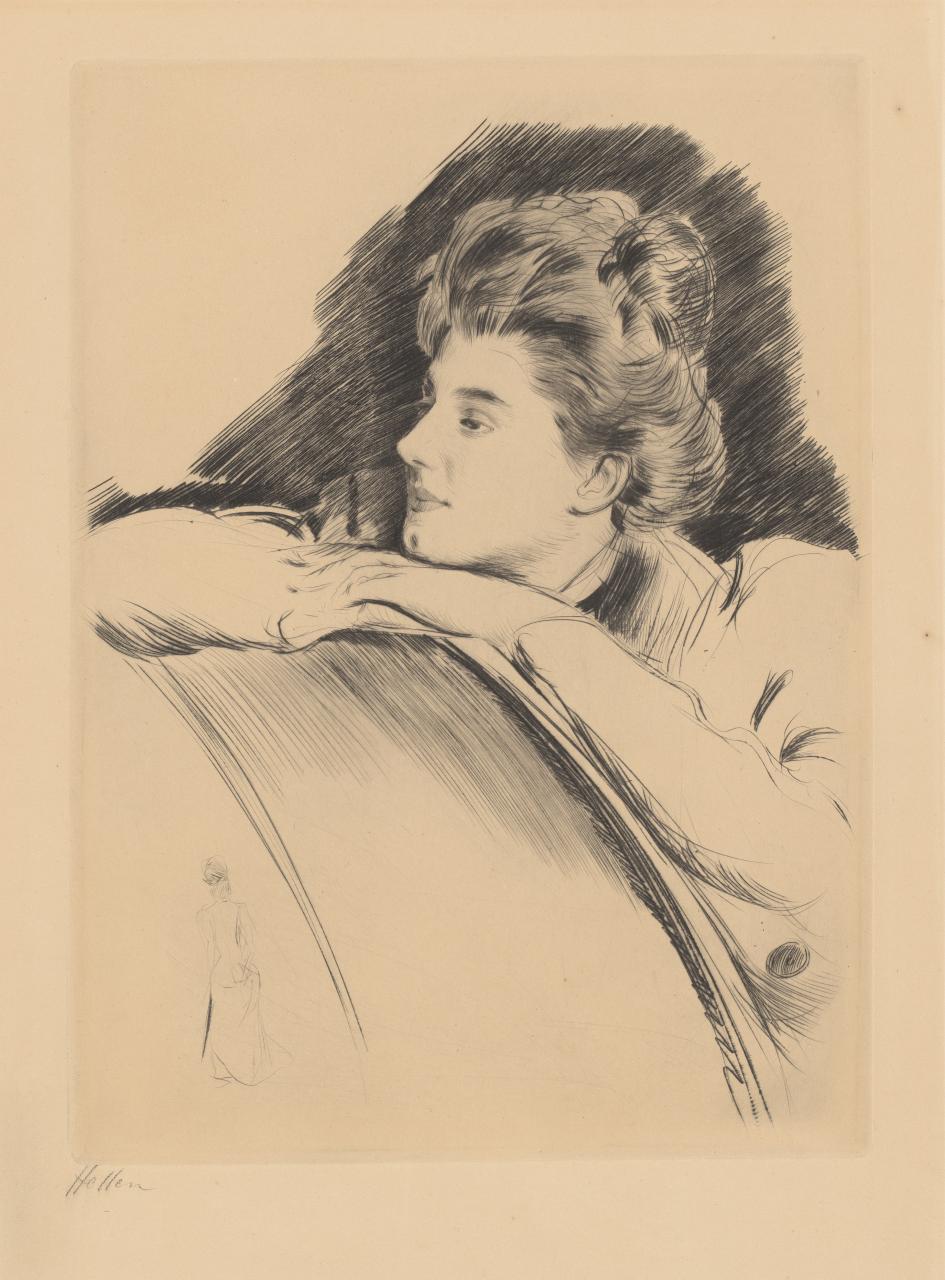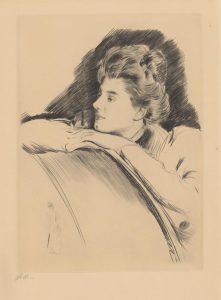 Helleu, Paul-César (1859-1927; French)
Study of a Young Girl
Drypoint on paper
Purchased, 1899 (advice of Bernard Hall)
National Gallery of Victoria (53-2)
Helleu, known for his glamorous Belle Epoque portraits, counted Whistler, Proust and Coco Chanel among his many friends. This print is signed at lower left. Several other examples by the artist were acquired later for the NGV.
Refs.
AR 1899, p.27; NGV 1905, p.68 (II.Stawell Gallery, no.122; noting Hall's advice [£5/15]
For Helleu, see AKL 71 (2011), pp.355-58 and Bénézit 6, pp.1355-57, and for other works by him in the NGV, see also https://www.ngv.vic.gov.au/explore/collection/artist/3729/