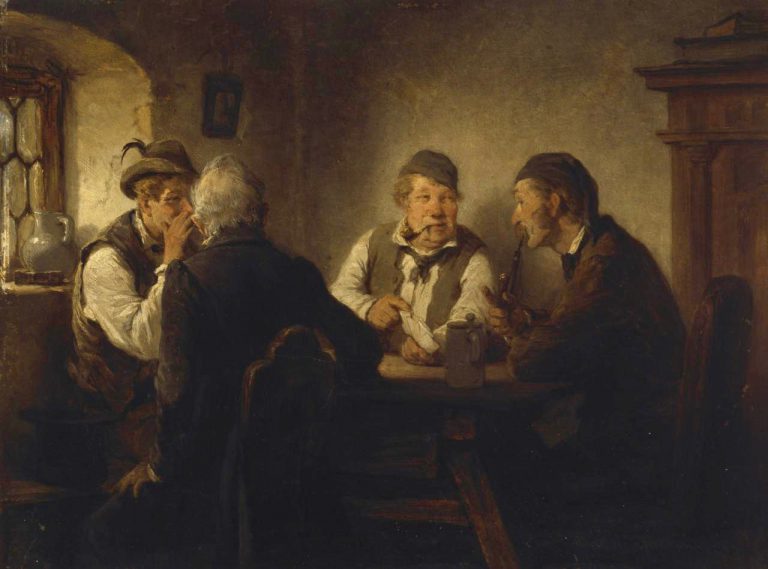 Kauffmann, Hugo (1844-1915; German)
Card Players in a Country Inn 1872
Oil on wood panel, 25.2 x 33.5 cm
Purchased, 1879
National Gallery of Victoria (p.307.3-1)
This rustic tavern scene appears to be typical of the output of this Munich artist. The current NGV catalogue notes that it was purchased from Fletcher's Gallery, Melbourne.
Refs.
1879, p.55; NGV 1894, p.27 (I.La Trobe Gallery, no.34); NGV 1905, p.2 (I.La Trobe Gallery, no.2) [£125] 
For Kauffmann, see Bénézit 7, pp.1110-11 (listing the present work) and AKL 79 (2013), p.433