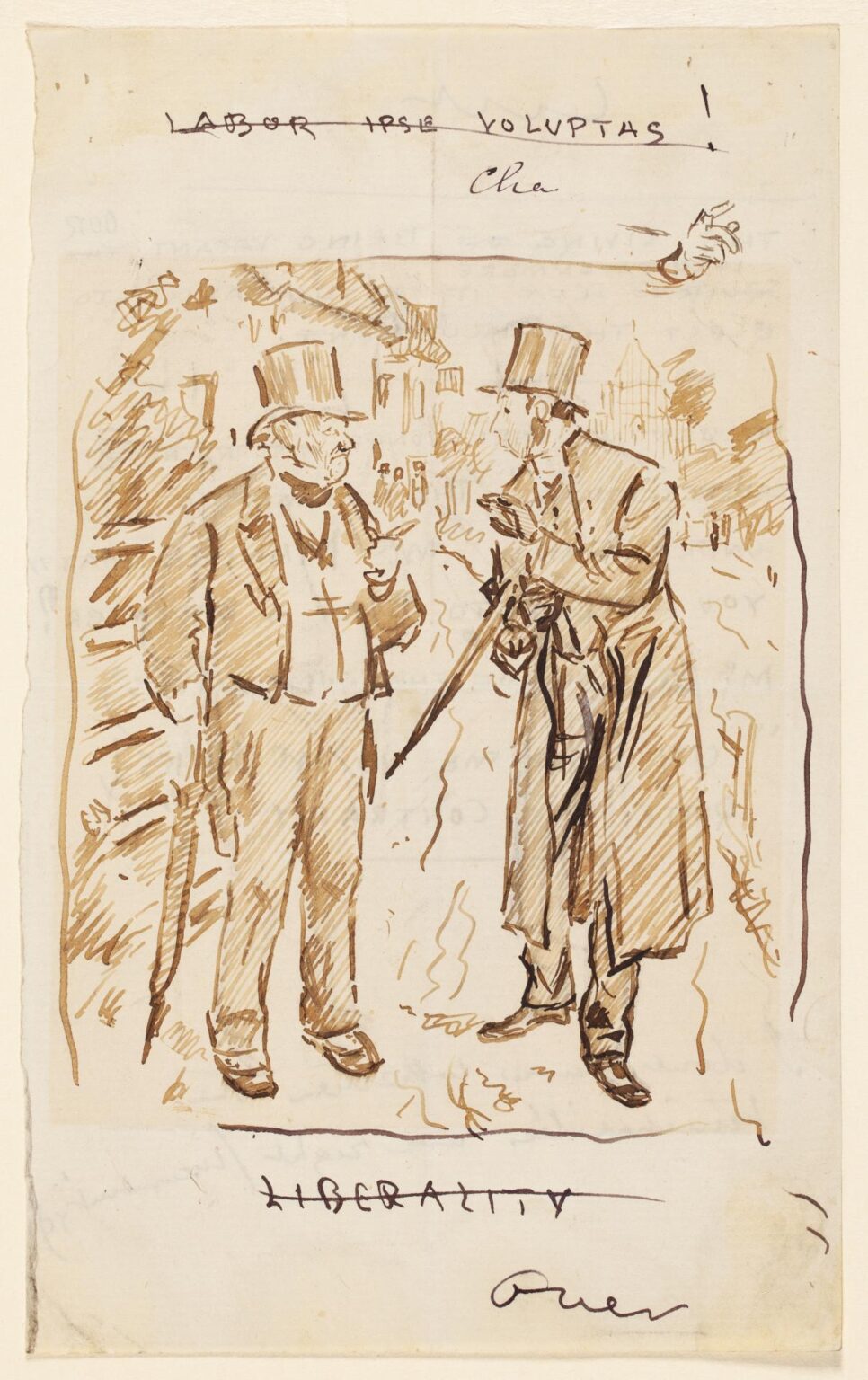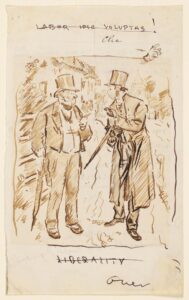 Keene, Charles (1823-91; English)
Management 1868
Pen and ink
Purchased, 1892 (advice of Bernard Hall)
National Gallery of Victoria (p.431.6-1)
This sketch was "selected by the Director from the Anglo-American Exhibition in 1892" (NGV 1905, also noting that it was published in Punch).
It typifies Keene's lively graphic style, widely admired in the later 19th and early 20th centuries (see linked artist entry for further details).
Refs.
AR 1892, p.23; NGV 1894, p.53 (II.Stawell Gallery, no.57; ill.); NGV 1905, p.59 (II.Stawell Gallery, no.82: ill.) [£5/5]