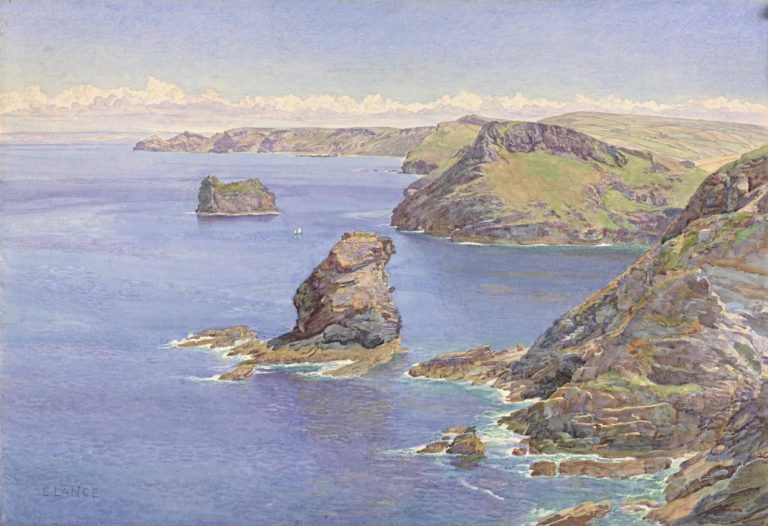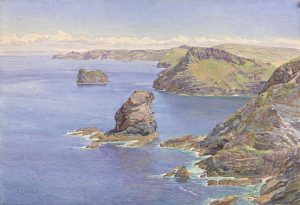 Lance, Eveline (1866-1937; English)
Blue Solitudes
Watercolour on paper on board, 36.8 x 53.3 cm
Purchased 1901
National Gallery of Victoria (109-2)
Bought on the recommendation of the RA, this work is dated c.1891-1901 by the NGV.
Information on the artist, a turn-of-the-century watercolourist and illustrator, is hard to find.
Refs. 
AR 1901, p.23; NGV 1905, p.78 (II.Stawell Gallery, no.171) [£15/15]
The NGV catalogue entry also includes information on the frame, by Chapman Brothers, London, c.1900
For the artist, and other examples of her work, see e.g. http://curiosmith.com/index.php/artists-and-engravers/334-lance-eveline, and http://www.art.com/gallery/id–a78791/eveline-lance-posters.htm; however, she is not listed in AKL, Bénézit or Mallalieu (1976)