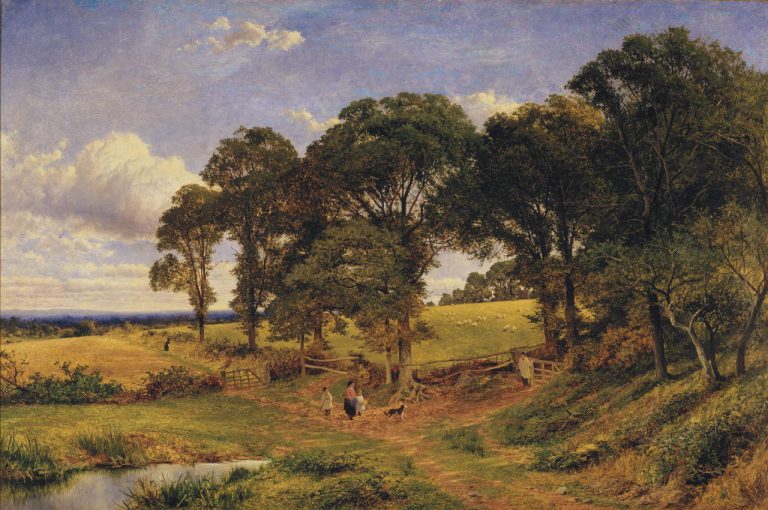 Leader, Benjamin Williams (1831-1923; English)
In the Fields 1863
Oil on canvas on wood panel, 70.0 x 105.2 cm
Purchased, 1873 (advice of E.L.Montefiore)
National Gallery of Victoria (p.304.5-1)
This is a relatively early work by Leader, a prolific and successful landscape painter who spent much of his earlier life in his native Worcestershire. His paintings are held in the V&A, Tate and other British museums.
NGV 1905 notes that Montefiore selected this work (purchased in Sydney).
Refs.
AR 1873, p.69; NGV 1894, p.94 (IV.McArthur Gallery, no.62); NGV 1905, p.91 (III.McArthur Gallery, no.32) [£40] 
The NGV catalogue entry provides further provenance information
For the artist, see AKL 83 (2014), pp.368-69; Bénézit 8, pp.656-67; http://en.wikipedia.org/wiki/Benjamin_Williams_Leader (a well-referenced article); and http://www.artrenewal.org/pages/artist.php?artistid=852 (reproducing other examples)