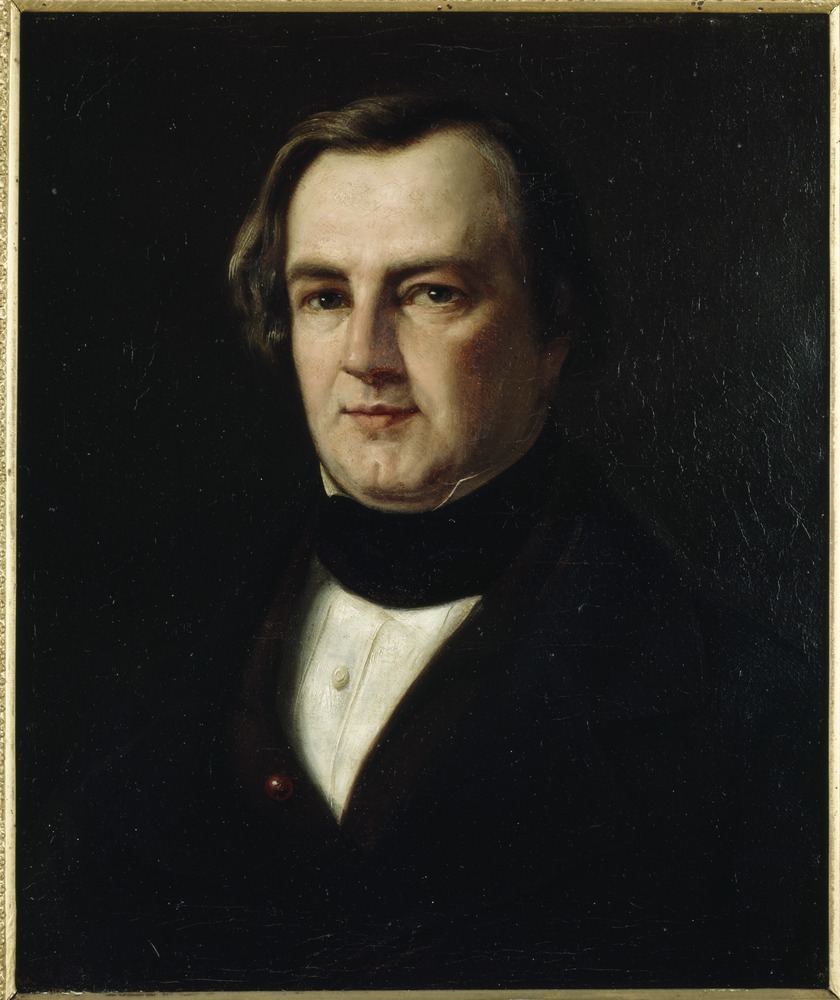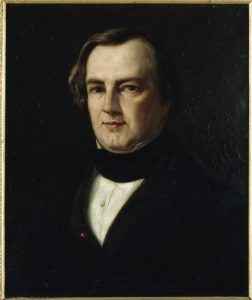 Lindo, Philip (1821-92; English)
Augustus Henry Tulk 1852
Oil on canvas, 36.2 x 30.0 cm (sight), framed
Presented by Mrs Tulk, 1878
State Library of Victoria (H292)
Tulk (1810-73) was the first librarian of the Public Library of Victoria (1856-73), and a significant participant in the early development of the institution: see linked entry on him for further details.
Philip Lindo is known to have worked in Dusseldorf from 1837 until the late 1860s. Hence this portrait, signed and dated 1852, is presumed to have been painted there, possibly when Tulk was studying in Germany.
Refs.
AR 1877, p.76; NGV 1894, p.121 (V.Buvelot Gallery, 6th bay, no.5); NGV 1905, p.149 (V.Buvelot Gallery, 8th bay, no.9) 
The SLV's online catalogue entry includes the details on Lindo mentioned here, and further references, including the exhibition "Free, Secular and Democratic: the Melbourne Public Library 1853-1913" (SLV May 2013-Feb.2014):  catalogue available online 
For Lindo, see Bénézit 8, p.1076 (this work is the sole museum example listed); not included in AKL; scattered examples of his work are noted on recent art market websites: see e.g. http://www.askart.com/artist/artist/11114245/artist.aspx