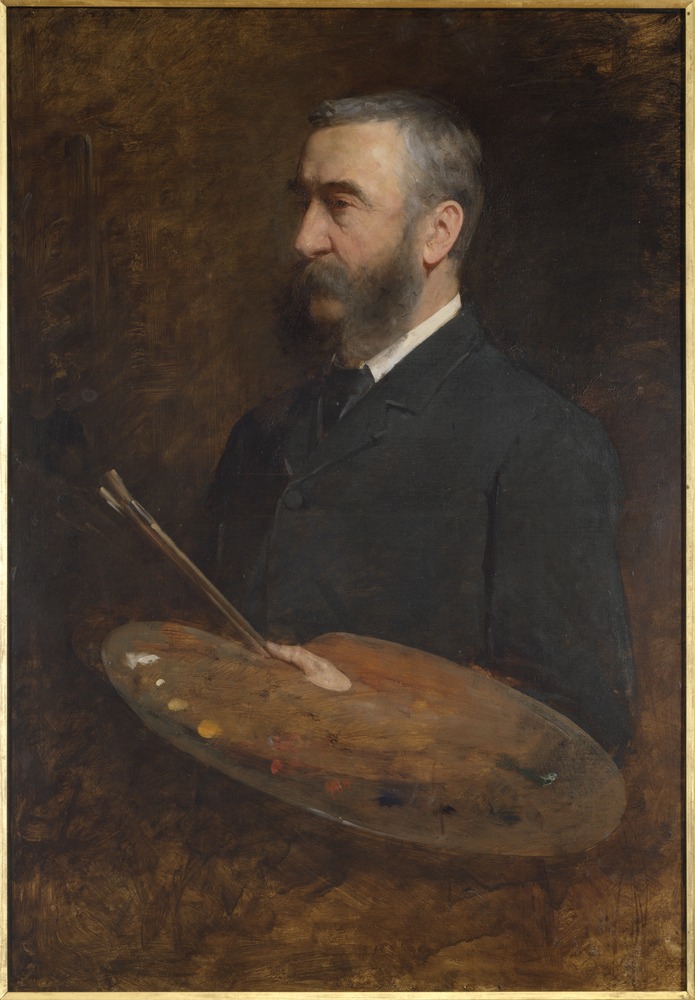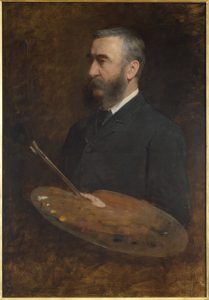 Longstaff, John (1861-1941; Australian)
Portrait of G.F.Folingsby Esq. (c.1886)
Oil on canvas, 94.0 x 66.0 cm (sight)
Purchased, 1891
State Library of Victoria (H247)
Longstaff studied under Folingsby while the latter was head of the NGV Art School (1882-91). This work displays Longstaff's precocious talent, while paying tribute to his teacher. In 1887, Longstaff won the first NGV Travelling Scholarship, instituted by Folingsby in 1886.
For further details regarding both artists, see linked entries.
Refs.
AR 1891, p.24; NGV 1894, p.120 (V.Buvelot Gallery, 6th bay, no.4; ill.); NGV 1905, p.148 (V.Buvelot Gallery, 8th bay, no.5; ill.) [£53/15]
See also Downer & Phipps Victorian Vision (1985), cat.11 (as LT 1071)