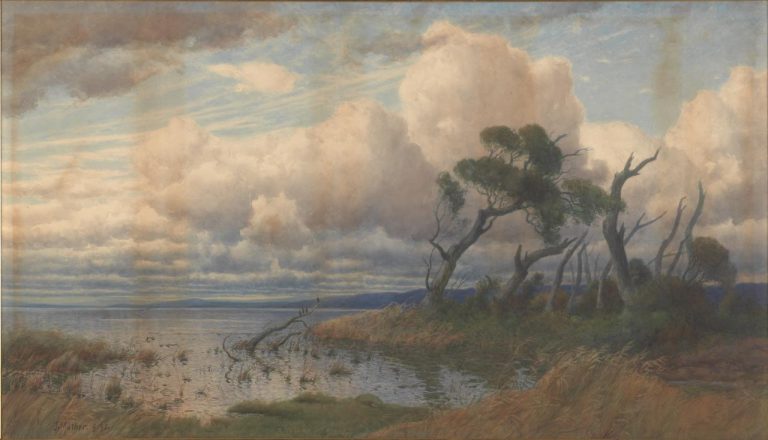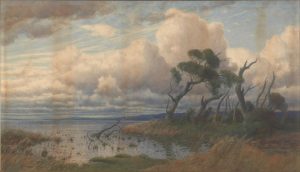 Mather, John (1848-1916; Scottish/Australian)
Wintry Weather, Yarra Glen 1895
Watercolour, 76.2 x 133.7 cm (image and sheet)
Purchased, 1895
National Gallery of Victoria (15-2)
NGV 1905 notes that this watercolour (now badly discoloured) was bought from the Victorian Artists' Society, of which the artist was foundation president (1893-1900).
It reveals an interestingly dispassionate view of Australia's landscape and climate, in contrast to the "Golden Summers" approach of Streeton and others during the late 1880s and 1890s.
Refs.
AR 1895, p.25; NGV 1905, p.44 (II.Stawell Gallery, no.28) [£42] 
For this work, see also McDonald Art of Australia (2008), p.364 (ill.)