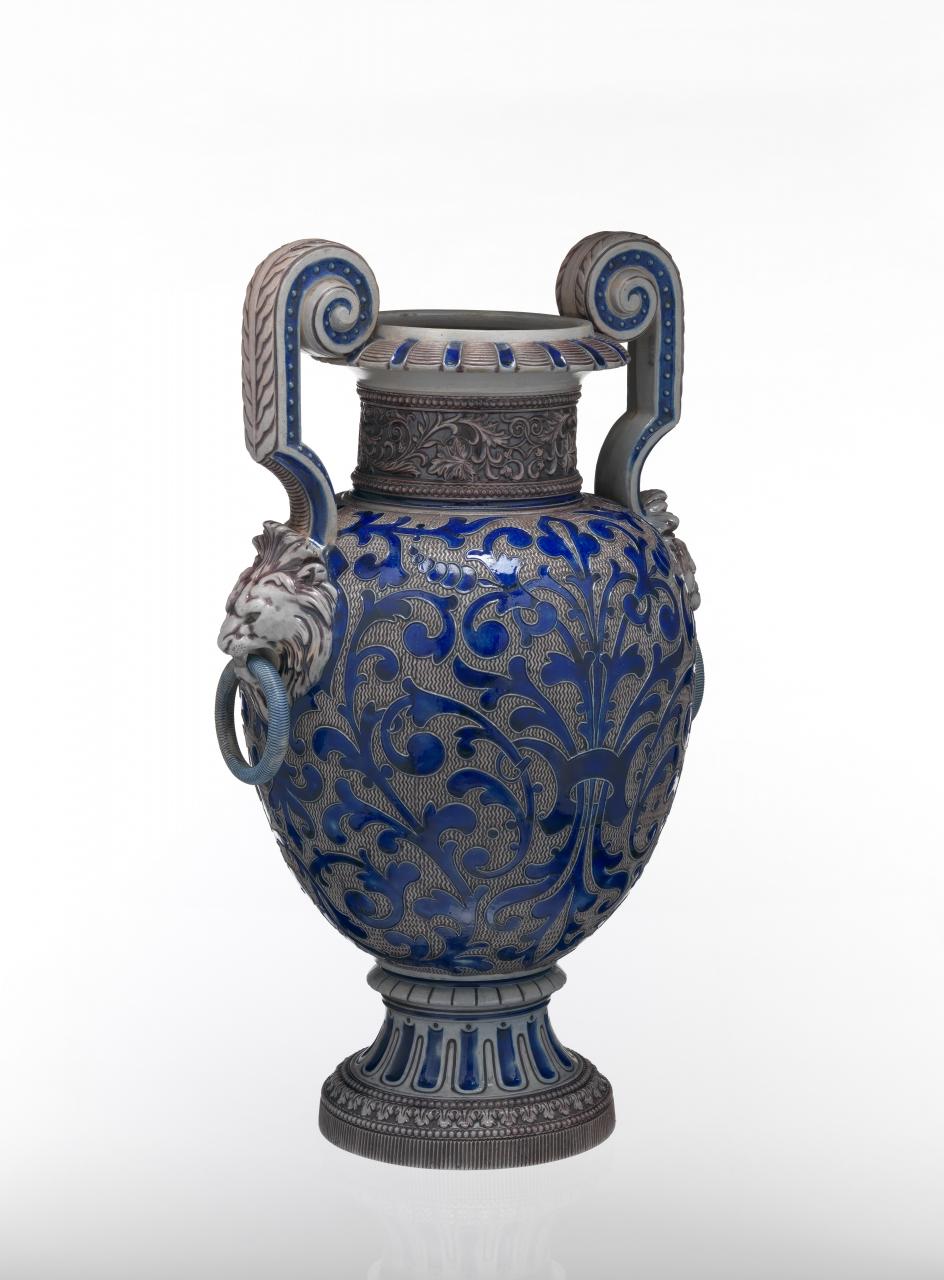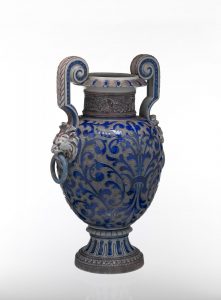 Pre-Felton acquisitions included:
Ewer. Purchased 1881. NGV 407-D1M
Pair of vases. Purchased, 1881. NGV 406A-B/D1M

[photo: Vase (NGV 406A/D1M)]
The firm operated in Grenzhausen, Westerwald, Germany, from 1872 to 1921.
The examples listed above were purchased at the 1881 Melbourne Exhibition.
Another ewer by the same firm, dated to c.1880, entered the NGV collection in 1989.
Refs.
AR 1881, p.54, noting an unspecified number of pieces purchased from Schmedes, Erbsloh & Co. 
For the NGV's holdings, see https://www.ngv.vic.gov.au/explore/collection/artist/7957/