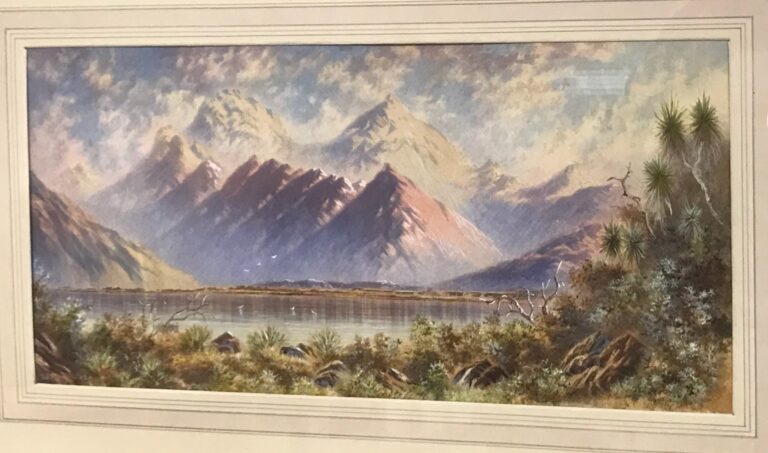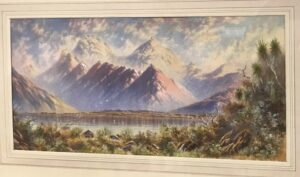 Moreton, Samuel (c.1843-1921; English/New Zealander)
Sunset, Mount Earnshaw, New Zealand (1886)
Watercolour, 24.5 x 49.5 cm (visible image) 
Presented by the artist 1886
National Gallery of Victoria (p.170.13-1)
Moreton migrated to Invercargill from England in about 1862, and became a noted painter of landscapes, especially of Milford Sound and Fiordland.
This work was listed in NGV 1894 as by Samuel Hingston (evidently in error).
Refs.
Not listed in AR 1886; NGV 1894, p.66 (II.Stawell Gallery, no.122: as by Samuel Hingston; size given as 10" x 20") 
Not reproduced in the NGV's online catalogue; author's ID photo reproduced here (Oct.2019)
For Moreton (not listed in Bénézit or AKL), see Alan De La Mare. 'Moreton, Samuel Horatio', from the Dictionary of New Zealand Biography. Te Ara – the Encyclopedia of New Zealand, updated 30-Oct-2012: http://www.TeAra.govt.nz/en/biographies/2m56/moreton-samuel-horatio