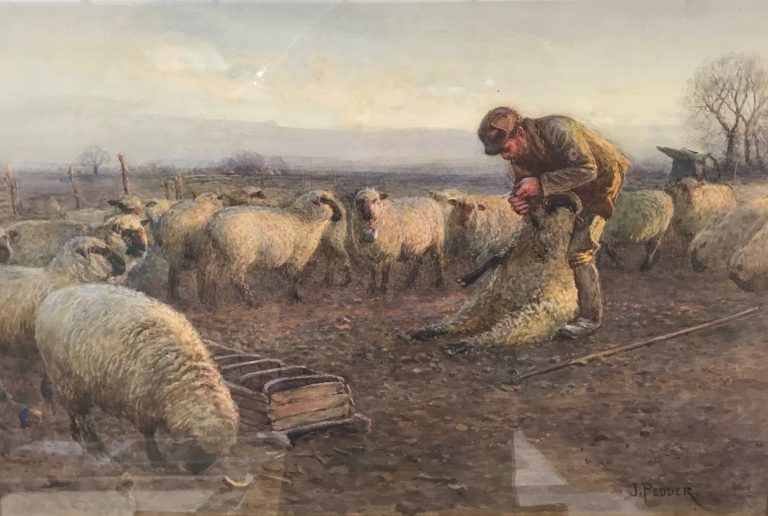 Pedder, John (1850-1929; British)
The Lame Foot
Watercolour on paper, 35 x 52 cm (sight)
Purchased, 1901
National Gallery of Victoria (101-2)
This rustic work was one of several watercolours bought on the recommendation of the Royal Academy.
The artist, apparently a landscape specialist, was elected a member of the Royal Institute of Painters in Water-Colours in 1898.
Refs.
AR 1901, p.23; NGV 1905, p.77 (II.Stawell Gallery. no.167; size given as 13" x 30½") [£20] 
Not reproduced in the NGV catalogue; author's ID photo shown here (Oct.2019)

For Pedder, see Bénézit 10, p.1064 (listing this work) and Mallalieu (1976), p.202; art market websites include some comparative examples: see e.g. http://www.artnet.com/artists/john-pedder/past-auction-results