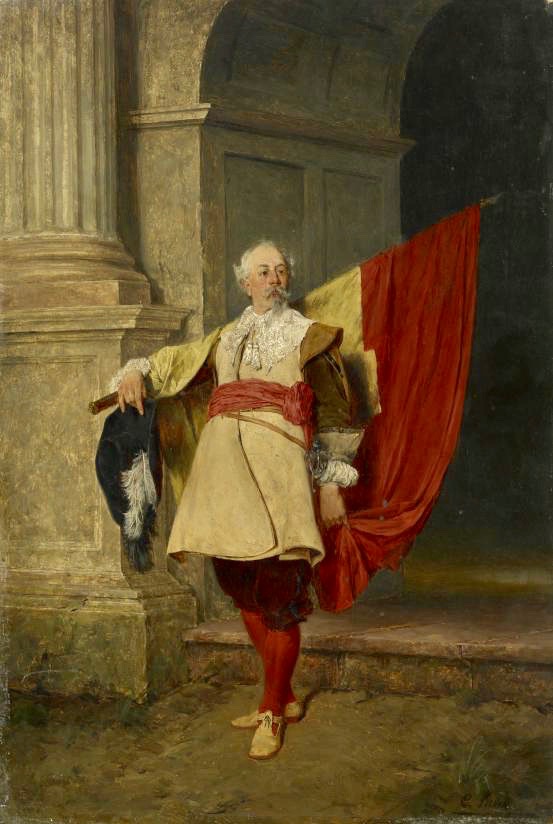 Seiler, Carl (1846-1921; German)
The Standard Bearer
Oil on wood panel, 38.4 x 25.9 cm
Purchased, 1884
National Gallery of Victoria (p.310.5-1) 
The artist, active mainly in Munich, was known for both genre and military subjects – the latter theme apparently stimulated by his involvement as a reserve officer in the Franco-Prussian War of 1870.
This small panel was reproduced in both the 1894 and 1905 NGV catalogues.
Refs.
AR 1884, p.35; NGV 1894, p.27 (I.La Trobe Gallery, no.33; ill.); NGV 1905, p.19 (I.La Trobe Gallery, no.34; ill.) [£315] 
For the artist, see Bénézit 12, p.959 (listing the present work); and http://www.burlington.co.uk/artist-biography/carl-wilhelm-anton-seiler.html