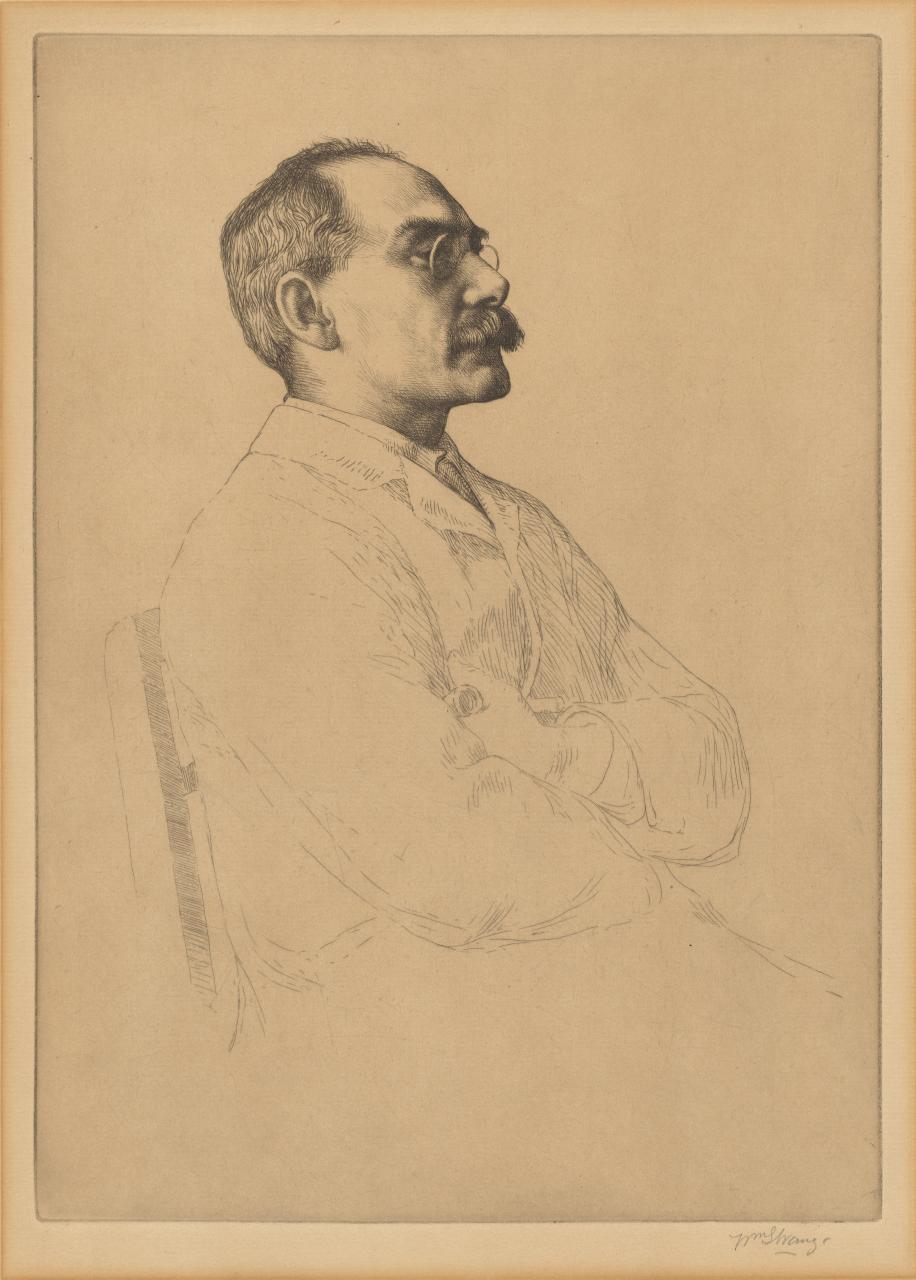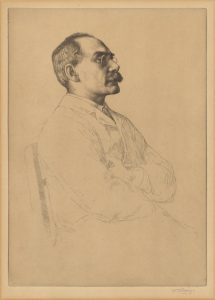 Strang, William (1859-1921; Scottish)
Rudyard Kipling (1898)
Etching with engraving, 35.2 x 25.2 (image and plate), 45.0 x 28.6 cm (sheet)
Purchased, 1900 (advice of Bernard Hall)
National Gallery of Victoria (68-2)
This impression is signed in pencil by the artist at the lower right.
In 1901, Strang published A Series of Thirty Etchings… Treating Subjects from the Works of Rudyard Kipling (London: Macmillan & Co.), in an edition limited to 100 copies; the frontispiece was a modified version of the present portrait, showing the author surrounded by some of his famous fictional characters.
Refs.
AR 1900, p.29; NGV 1905, p.69 (II.Stawell Gallery, no.125; as bought on Hall's advice) [£6/6]
The NGV also holds another impression of this print, part of John Connell's 1914 gift: see https://www.ngv.vic.gov.au/explore/collection/work/23875/
For the later portrait, and other etchings from the 1901 book, see e.g. https://www.npg.org.uk/collections/search/portrait/mw195614/Rudyard-Kipling and https://pierangelo-boog.blogspot.com/2017/06/william-strang-etchings-illustrating.html