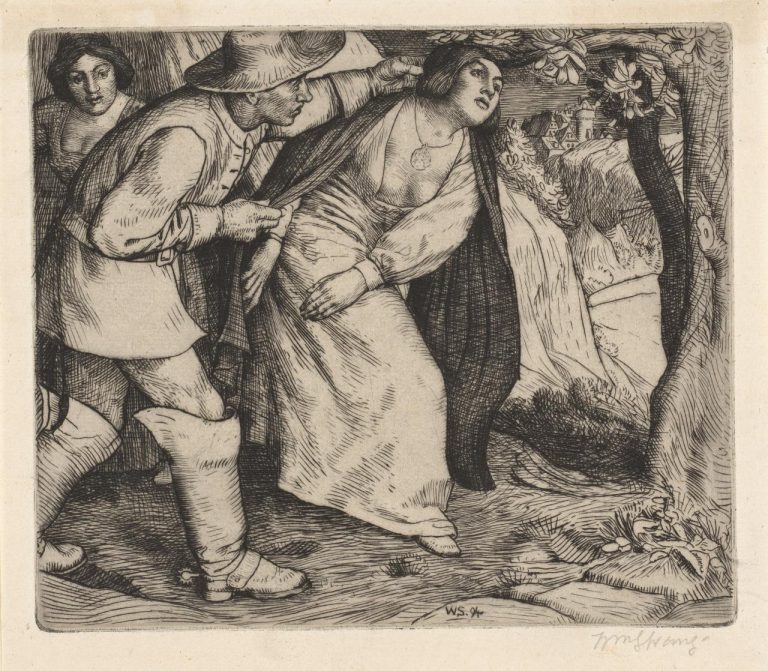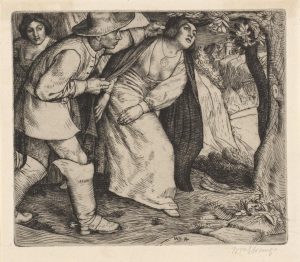 Strang, William (1859-1921; Scottish)
The Hangman's Daughter 1894
Etching on paper, 15.2 x 17.6 cm (image and plate)
Purchased, 1899 (advice of Bernard Hall)
National Gallery of Victoria (54-2)
Strang, one of the original members of the Royal Society of Painter-Etchers (see artist entry for further details), was sometimes described as exhibiting a taste for the macabre – a view that seems apt here.
This impression of the third of 3 states was signed by the artist in pencil at lower right.
Refs.
AR 1899, p.27; NGV 1905, p.68 (II.Stawell Gallery, no.119; ill.; noting that Hall selected the work) [£3/10]