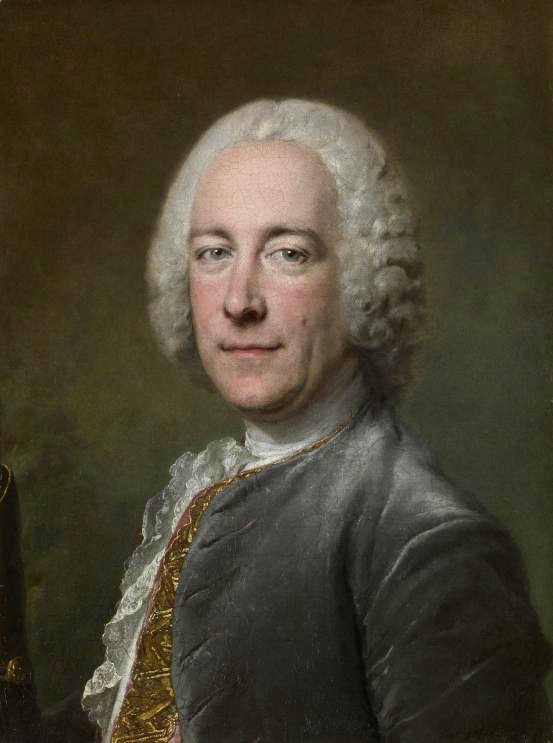 Tocqué, Louis (1696-1772; French), attributed to
Portrait of a Gentleman (c.1747)
Oil on canvas, 60.0 x 45.0 cm
Purchased, 1876 (advice of Eugène von Guérard)
National Gallery of Victoria (303.5/1) 
This lively portrait was purchased, for a remarkably small sum, on the sage advice of von Guérard while he was Master of the National Gallery School (1870-82).
Early NGV catalogues list the canvas, which has the quality and finesse of a pastel drawing, simply as an anonymous portrait of an unknown sitter. However, Ursula Hoff later suggested an 18th-century French origin, and, following recent conservation work at the NGV, the picture has been assigned to Tocqué.
Adopted as a child by the portrait painter Jean-Marc Nattier, who was later his teacher, Tocqué subsequently became a highly successful portraitist to European royalty from the 1730s onwards. Other portraits are held in the Louvre, London National Gallery etc.
Refs.
AR 1876, p.41; NGV 1894, p.123 (V.Buvelot Gallery, 7th bay, no.5); NGV 1905, p.140 (V.Buvelot Gallery, 6th bay, no.9 (all listing the work as by an anonymous artist) [£1/17] 
The NGV catalogue provides the latest information; cf.Hoff (1995), p.122
For the artist, see Bénézit 13, pp.1017-19 and http://en.wikipedia.org/wiki/Louis_Tocqué