Unknown photographer/s
600 views of scenery in the United States of America (Stereoscopic views)
Purchased 1879
Location unknown
This substantial collection, recorded in the NGV's Annual Report for 1879, no longer seems to be extant, and without further details it is impossible to be sure of its origins.
However, the photos may have been produced by the world's largest manufacturer of stereographs at the time, Kilburn Brothers (based in Littleton, New Hampshire, documented as active 1865-80). The SLV holds a number of their images of American views (Niagara Falls etc.), several of them documented as purchased in 1984. But others, described by the SLV as accessioned in 1982, may have been acquired earlier, and were possibly from the group bought in 1879.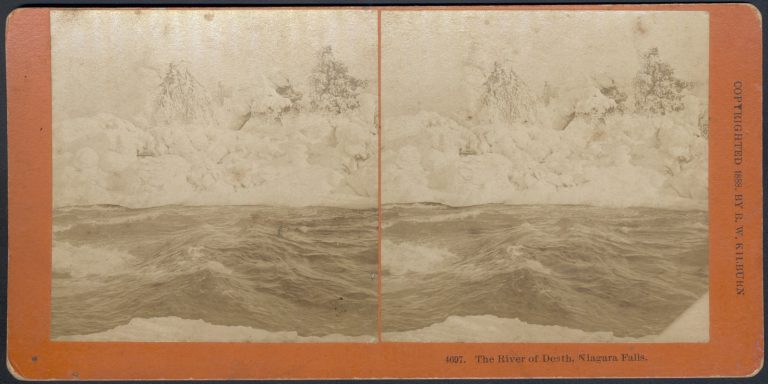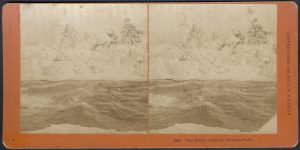 [comparative photo: Kilburn Brothers: The river of death, Niagara Falls (1865/1880). SLV H84.449/25]
Refs.
AR 1879, p.56 (as quoted above) 
Refer SLV catalogue, under Kilburn Brothers, both for the views bought in 1984 (SLV H84.449…), and for the examples accessioned in 1982 (SLV H82.261…). The SLV note  that the business continued to be called Kilburn Brothers after Edward Kilburn retired c.1877