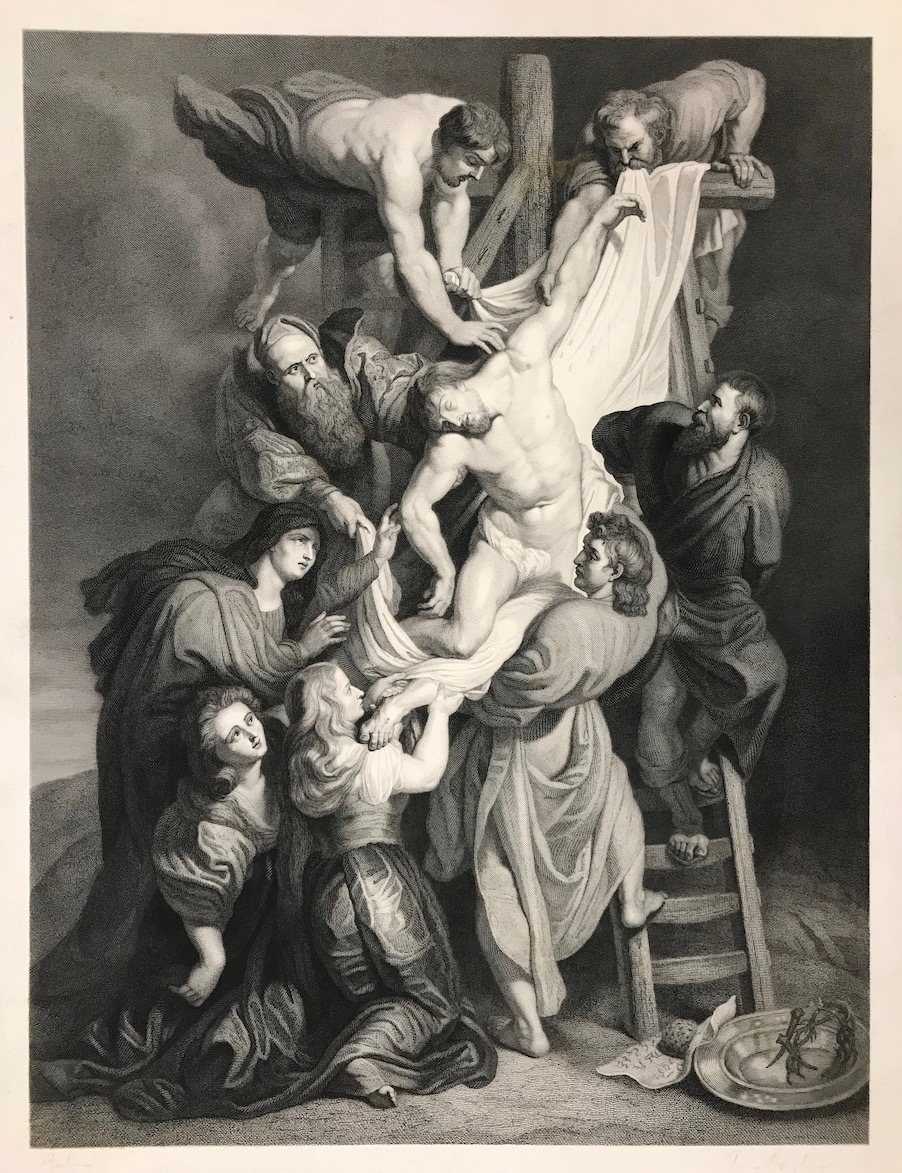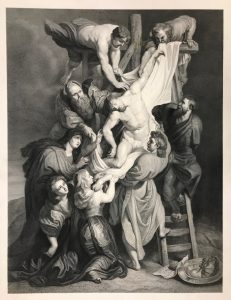 Unknown engraver, after Rubens, Peter Paul (1577-1640; Flemish) 
Descent from the Cross
Engraving, 85.4 x 63 cm (sheet)
Presented by the Belgian Government 1868
National Gallery of Victoria (p.179.7-1)
This print reproduces Rubens's early masterpiece, the central panel of his altarpiece for Antwerp Cathedral (1612-14).
The work has been engraved many times since the 17th century, but in the absence of any identifying inscriptions, it is difficult to be specific about the origins of this large-scale impression.
Refs.
PF (1868); AR 1870-71, p.34: Engravings (framed): "proof before letters" (artist not named); not listed in NGV 1894 or 1905 
The NGV catalogue does not include a reproduction; author's ID photo reproduced here
For the painting, see e.g. John Rupert Martin (ed.), Rubens: The Antwerp Altarpieces, Thames & Hudson, 1969. A Google search turns up numerous engravings; for a smaller but otherwise quite similar 19th-century engraving, dating from 1862 (attributed to an engraver named C.Cook), see e.g. https://www.printsandephemera.com/ourshop/prod_5391274-The-Descent-from-the-Cross.html (image size given as 27.5 x 21 cm) [accessed 19 August 2019]