Unknown (British, 17th century)
"Portrait, time of Cromwell"
Oil on canvas, c.38.1 x 30.5 cm (15" x 12")
Purchased, 1870
Unidentified, present location unknown
According to the 1905 NGV catalogue, this painting was purchased in Melbourne, but the early catalogues provide few other details, making identification difficult. The NGV's unpublished list of pre-1905 acquisitions lists it as "Puritan's head." It was still in the NGV in 1943 (cat.632), but no longer appears to be in the collection.
Oliver Cromwell (1599-1658), the central figure in the events leading to the execution of Charles I of England (1649), later appointed himself Lord Protector of Britain and Ireland (1653-58). Portraits from his era generally reflect the Puritan and military character of his rule; compare for example the 1656 portrait of Cromwell himself by Samuel Cooper (1609-72), in the National Portrait Gallery, London (see photo below).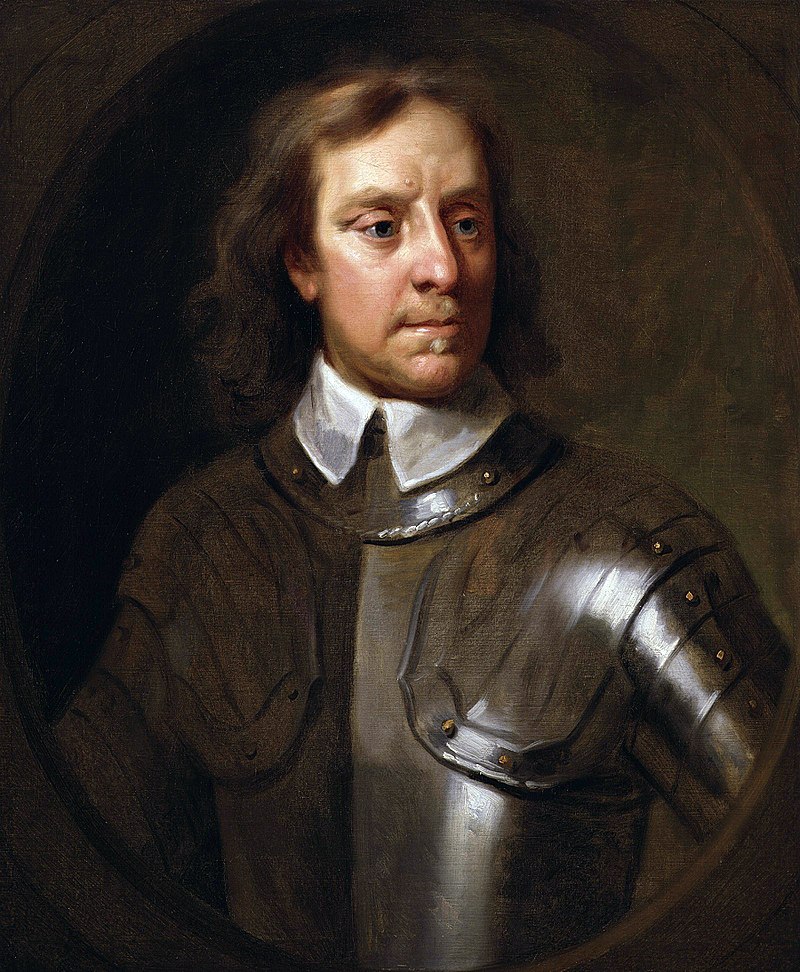 Melbourne's pre-Felton collection also included a plaster cast of Cromwell.
[comparative photo: portrait of Cromwell by Samuel Cooper (NPG, London)]
Refs.
AR 1870, p.95 (noting that the work formerly in Melbourne was purchased from J.Hines); NGV 1875, p.27 ("Head, of the Time of Cromwell"); NGV 1894, p.123 (V.Buvelot Gallery, 7th bay, no.11); NGV 1905, p.140 (V.Buvelot Gallery, 6th bay, no.7: details as above) [£10/10] 
Cf. NGV 1943, cat.632 (under Anonymous; not illustrated. For Cooper's portrait of Cromwell, see e.g. https://upload.wikimedia.org/wikipedia/commons/thumb/2/24/Oliver_Cromwell_by_Samuel_Cooper.jpg/800px-Oliver_Cromwell_by_Samuel_Cooper.jpg. For the plaster bust formerly in the Melbourne collection, see NGV 1894, p.140 (VII.Cast Gallery, no.101)