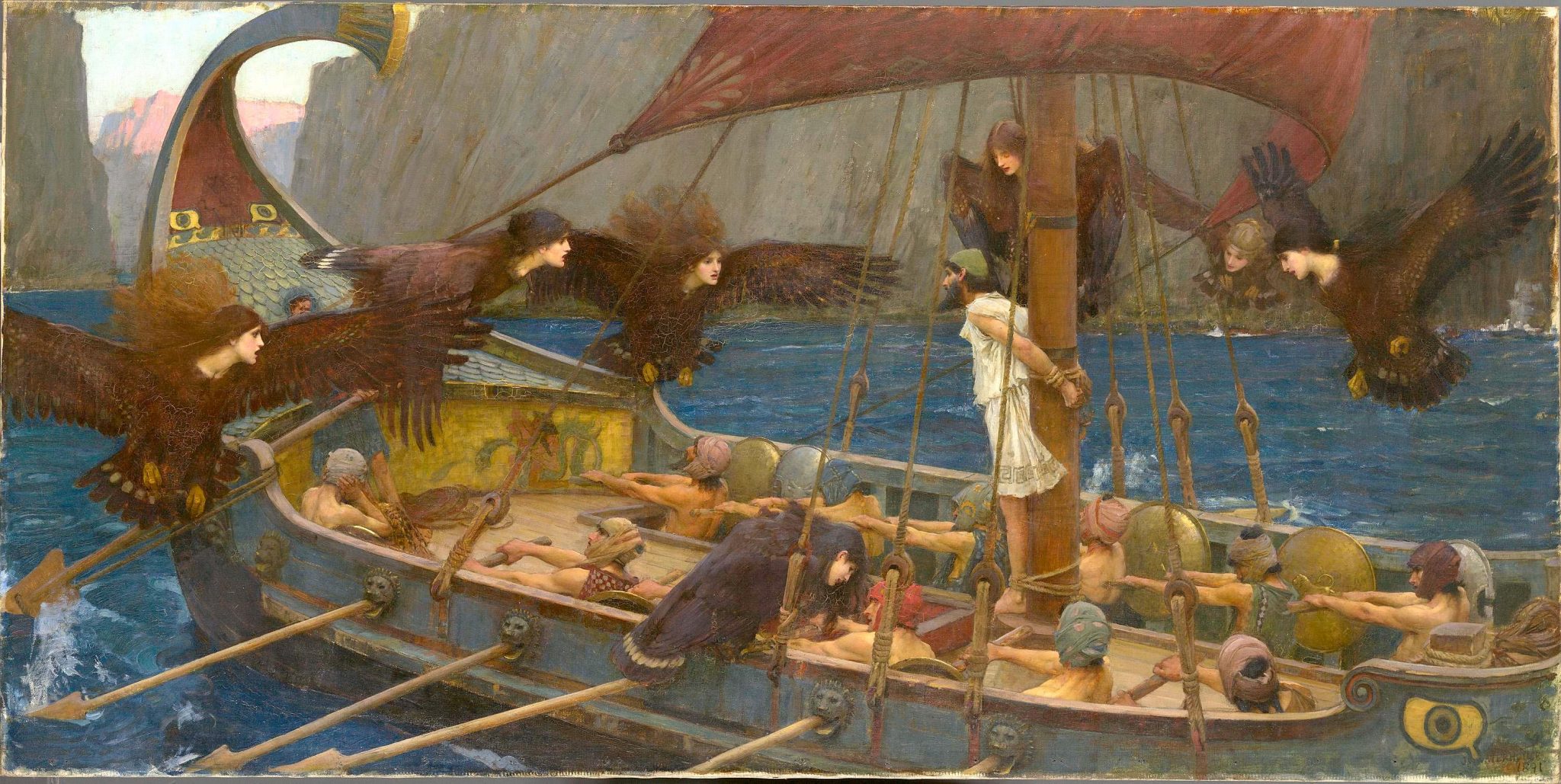 Waterhouse, John William (1849-1917; English)
Ulysses and the Sirens 1891
Oil on canvas, 100.6 x 202.0 cm
Purchased, 1891 (advice of Hubert von Herkomer)
National Gallery of Victoria (p.396.3-1)
Herkomer's recommendation of this work (quoted at length in NGV 1894) included enthusiastic comment on its vivid depiction of the episode in Homer's Odyssey, meticulous research (even including the study of Greek vase images of the story), and direct ("French") style of painting.
The artist, who came under the influence of the Pre-Raphaelites in his later years, initially favoured classical subjects; other significant examples, bought in the 1880s-early 1890s, are in the state collections of South Australia and New South Wales.
Wood (1995) calls Waterhouse "the greatest of the late Romantic painters after Burne-Jones", and regards this work as one of the best from what he sees as the artist's most assured period.
Refs.
AR 1891, p.24; NGV 1894, pp.33-34 (I.La Trobe Gallery, no.44; ill.); NGV 1905, p.28 (I.La Trobe Gallery, no.51; ill.) [£1,260] 
For this work, see also Gott 19C (2003), p.107; Victorian Olympians (1975), cat.39; and Wood Victorian Painters (1995), vol.2, pp.45-46 (as cited above)
For an online catalogue of the artist's works, see http://www.jwwaterhouse.com/paintings/; and for the works mentioned in the AGSA and AGNSW, see http://www.artgallery.sa.gov.au/agsa/home/Collection/European/ (The Favourites of the Emperor Honorius, c.1883, purchased 1883; and Circe Invidiosa 1892, purchased 1892), and http://www.artgallery.nsw.gov.au/collection/works/720/ (Diogenes 1882, purchased 1886)