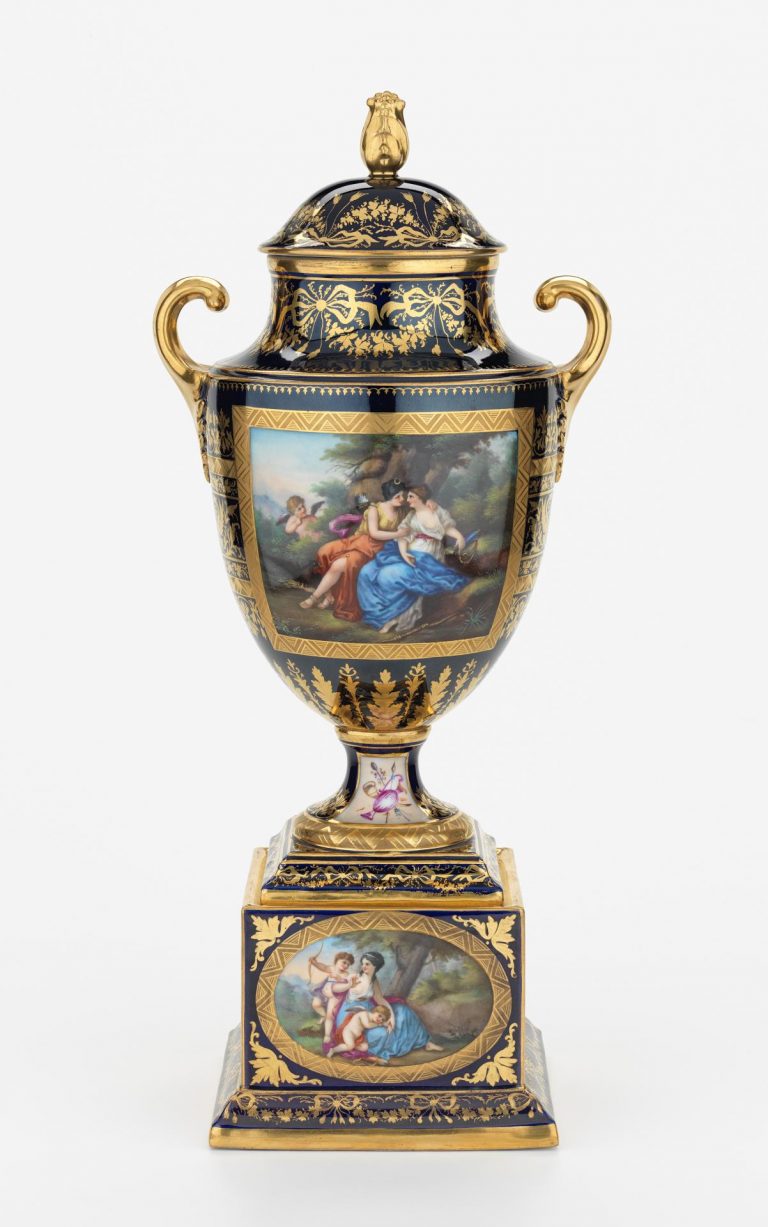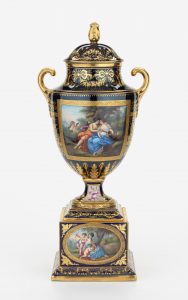 Pre-Felton acquisitions included:
2 Covered vases on plinths (c.1885). Purchased 1888. NGV 300.a-c-D1M & 301.a-c-D1M
(also possibly by Wolfsohn?) Ewer & Dish. Purchased 1888. NGV 302A-D1M & 302B-D1M
The Porzellanmalerei Helena Wolfsohn operated in Dresden from 1843, under the direction of Helena Wolfsohn [née Meyer] (1798-1869), whose father founded the firm as L.Meyer & Söhne. The business continued after her death in the hands of her daughter Emilie. The firm won various prizes at international exhibitions, including 3rd prize in Melbourne in 1880.
The two covered vases are definitely ascribed to this manufacturer by the NGV, and both display the mark 'D' (with a crown), used by the firm from 1843-78. They were purchased with the other two pieces noted (clearly a pair), in the same Rococo revivalist manner.
[Photo: Covered vase on plinth (NGV 300.a-c-D1M)]
Refs.
Refer NGV catalogue for the works listed above. For the general history, and comments on marks, see http://saebi.isgv.de/biografie/Helene_Wolfsohn_(1798-1869) and https://www.porcelainmarksandmore.com/germany/saxony/dresden-02/index.php (accessed 4 May 2020)