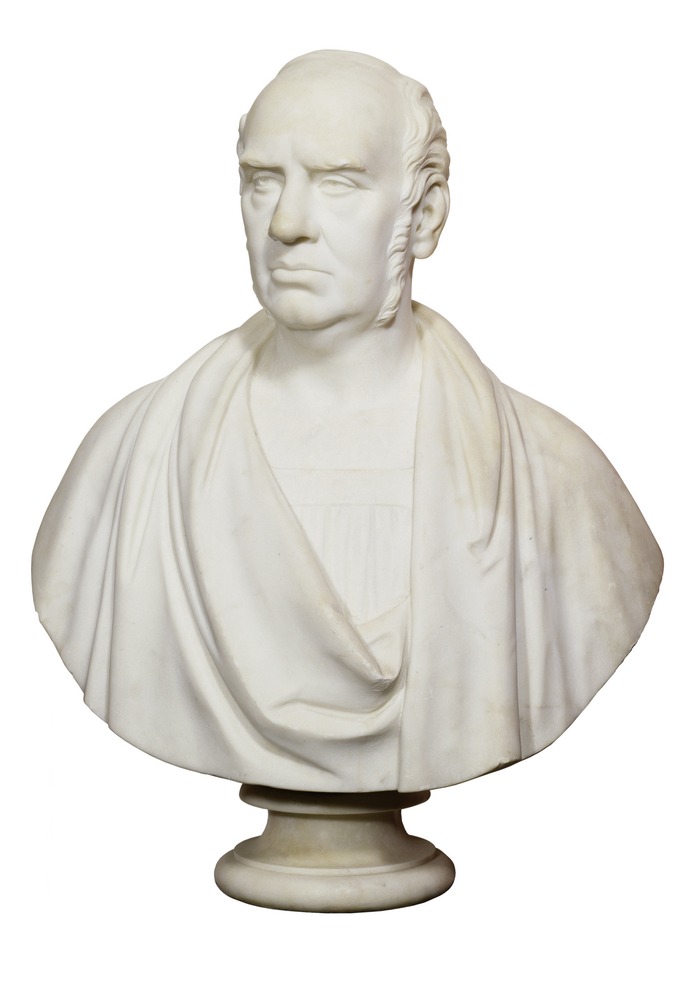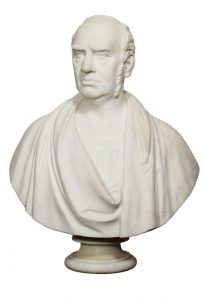 Wood, Marshall (1818?-82; English)
Sir John O'Shanassy 1881
Marble, 83 x 66 x 38 cm
Presented by Matthew O'Shanassy, 1888; transferred from NGV to SLV, 1943
State Library of Victoria [LTS 40]
This work was one of several commissions undertaken by Wood during his extended stay in Australia in 1880-81 (for details, refer separate entry on the artist).
O'Shanassy (1818-83) was Victoria's first Roman Catholic premier (1857, 1858-59 and 1861-63), and a Trustee of the Public Library of Victoria.
Refs.
AR 1888, p.38 (incorrectly listed as by Charles Summers); NGV 1894, p.131 (VI.Rotunda, no.19); NGV 1905, p.158 (VI.Sculpture – Verdon Gallery, no.24); PR no.2002 (NGV acc.no.p.65.7-1)