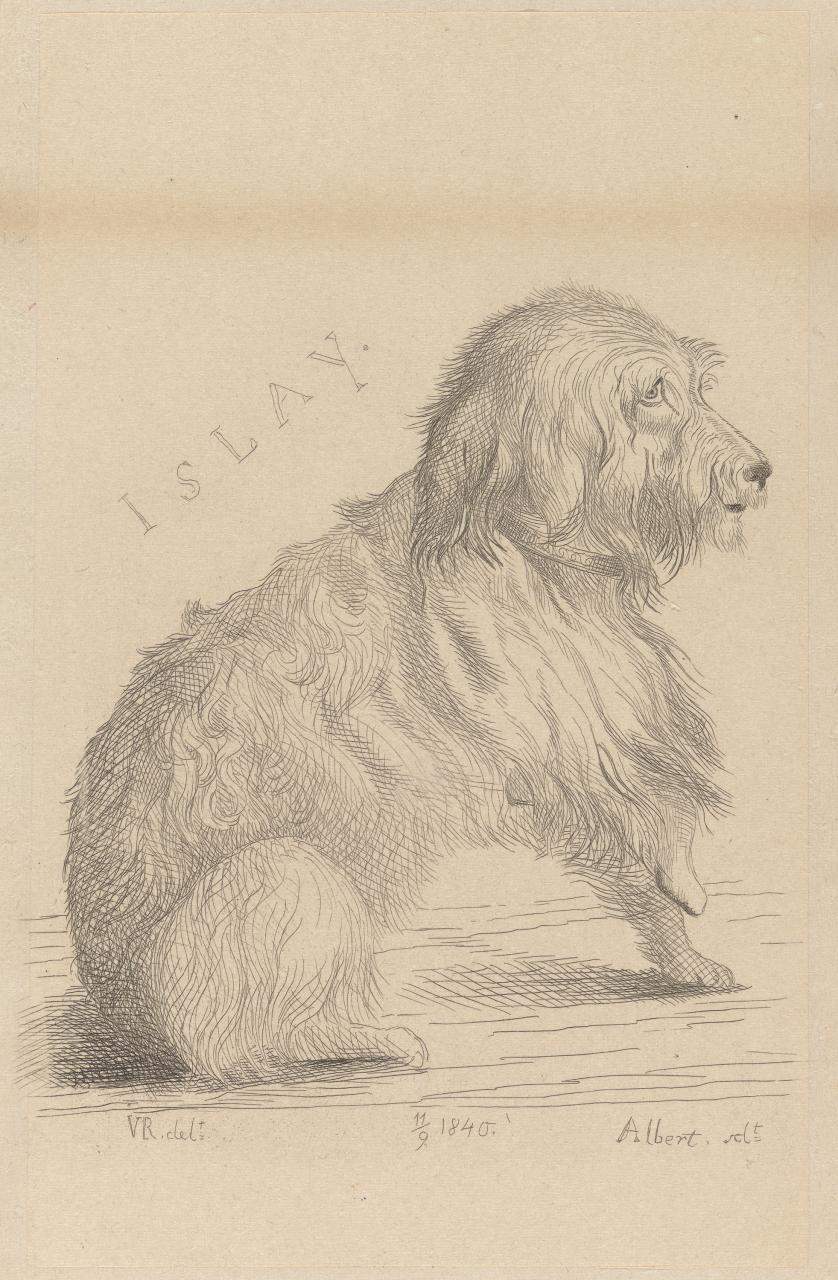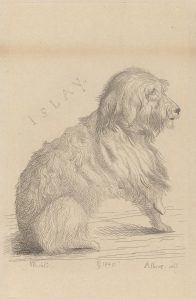 Albert, Prince (1819-61; German/English), after Victoria, Queen (1819-1901; German/English) 
Islay, the Queen's Skye Terrier 1840
Etching on chine collé, 10.6 x 9.8 cm irreg. (image), 15.6 x 10.3 cm (plate), 50 x 33.9 cm (sheet)
Gift of Queen Victoria, 1893
National Gallery of Victoria (p.191.5-1)
The inscribed date (11 Sept.1840) indicates that this was the earliest of the group of etchings by Victoria and Albert, made between 1840 and 1848, donated to the Melbourne collection by the Queen in 1893.
This print was listed in NGV 1894 and 1905 as by Victoria alone. However, the inscriptions clearly show that it was etched by Albert after a drawing by Victoria herself: "VR delt / 11/9 1840 / Albert…"
Refs.
NGV 1894, p.68 (III.Vestibule, no.8); NGV 1905, p.106 (IV.Vestibule, no.12)