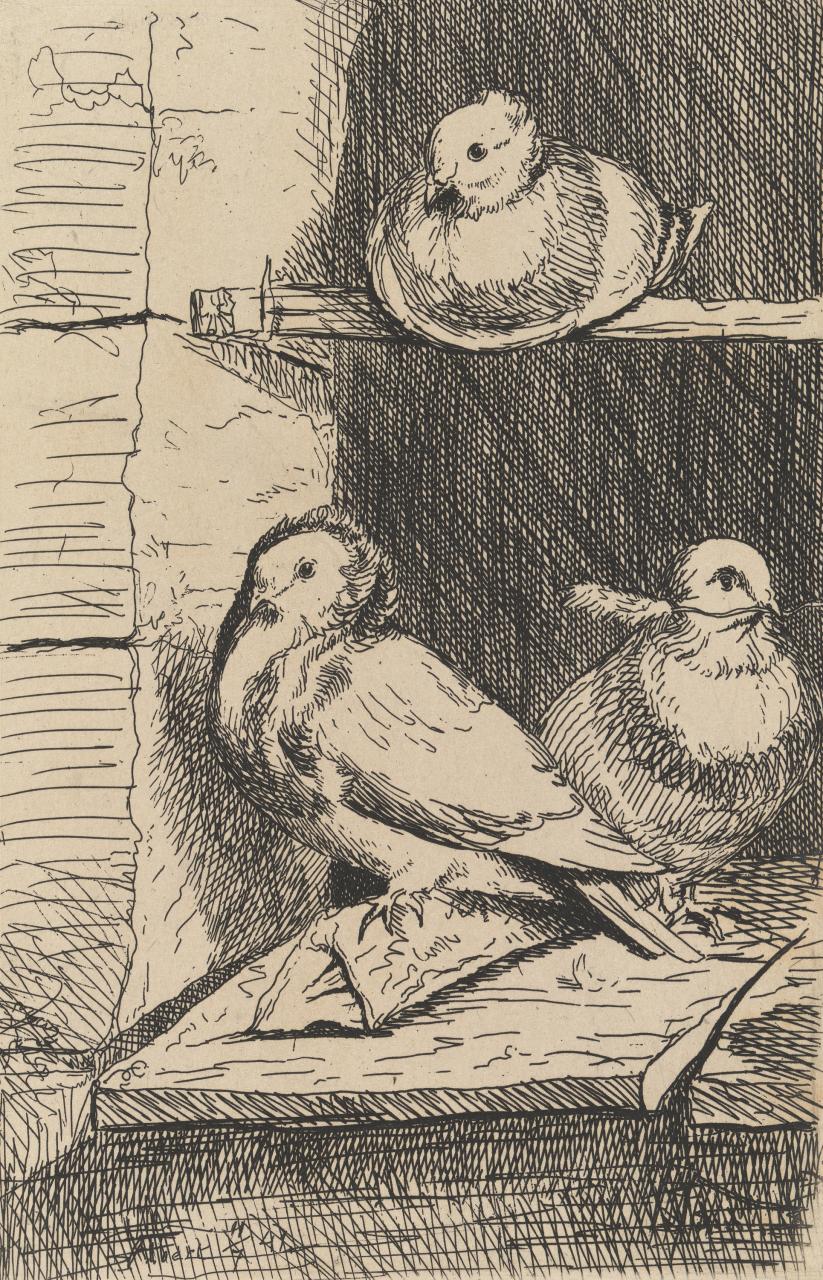 Albert, Prince (1819-61; German/English), after Voordecker, Hendrik (1779-1861; Belgian)
Pigeons 1841
Etching on card, 16.7 x 11 cm (image and plate), 43.4 x 30 cm (sheet)
Gift of Queen Victoria, 1893
National Gallery of Victoria (p.193.1-1)
Both NGV 1894 and 1905 suggest that the original design was by the Belgian artist Eugène Joseph Verboeckhoven (1798-1881), known for his paintings and prints of animals.
However, the NGV's online catalogue correctly identifies the source as an image by Voordecker, a genre painter apparently noted particularly for depicting these birds. Specifically, it reproduces a detail from a painting of pigeons in a dovecote (also dated 1841) given to Albert by Victoria for his birthday, and still in the British Royal Collection.
The plate is inscribed (at the lower left, somewhat indistinctly) "Albert 11/7 41."
Refs.
NGV 1894, p.68 (III.Vestibule, no.2); NGV 1905, p.107 (IV.Vestibule, no.19)
For the source, Voordecker's Pigeons 1841 (Royal Collection RCIN 403872), see https://www.rct.uk/collection/search#/1/collection/403872/pigeons. For Voordecker, see also Bénézit 14, p.472 (also listing a Dovecote in Brussels)