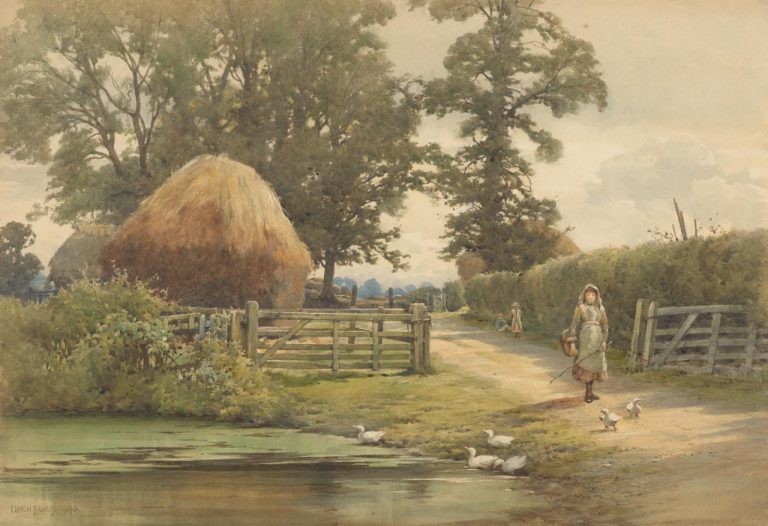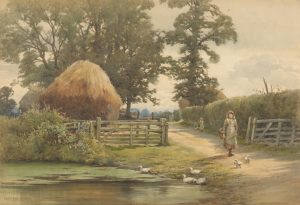 Fahey, Edward Henry (1844-1907; English)
The Farm 1890
Watercolour on paper, c.39 x 57 cm
Purchased, 1892
National Gallery of Victoria (p.434.2-1)
This unassuming work was bought from the Anglo-Australian Exhibition held in Melbourne in 1892.
Another watercolour by Fahey, The Dyer's Brook, Kingswood 1888, was acquired for the Art Gallery of New South Wales in 1902.
Refs.
SB p.434 (as bought in June 1892); AR 1892, p.23; NGV 1894, p.45 (II.Stawell Gallery, no.15; size given as 15 x 22 inches); NGV 1905, p.41 (II.Stawell Gallery, no.13: as dated 1890) [£40]
For the work in Sydney, see http://www.artgallery.nsw.gov.au/collection/works/4418/