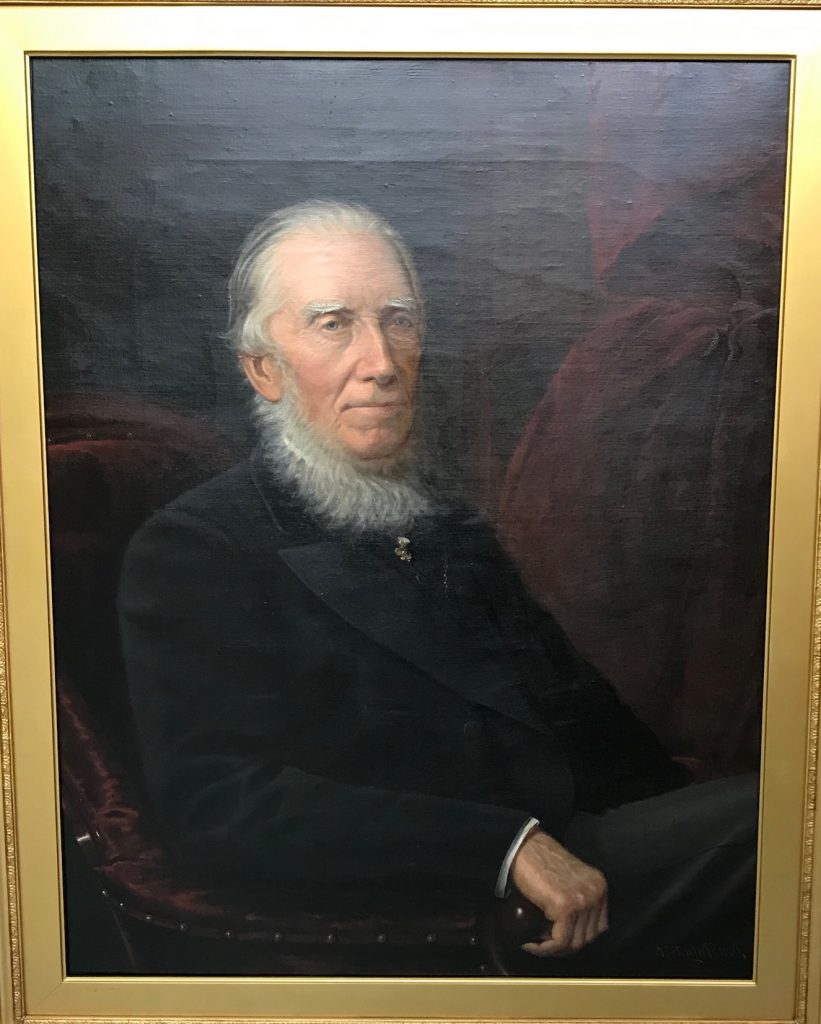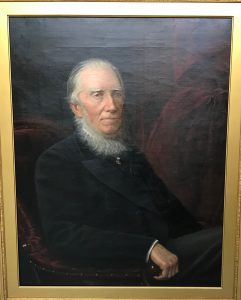 Flintoff, Thomas (c.1809-91; English)
G.A.Thomson 1884
Oil on canvas, 91.7 x 71.5 cm (framed)
Presented by the sitter, 1884; transferred from the NGV to the SLV, 1934
State Library of Victoria (H5389)
This work, signed and dated at lower right, dates from Flintoff's later period in Melbourne, where he worked as a portrait painter and photographer from 1872.
Gordon Augustus Thomson (1799-1886), born in Ulster, was one of Melbourne's earliest inhabitants (in 1836) and also a noted traveler. After years of travelling (especially to Palestine), and time spent living back in Ireland, he relocated to Melbourne permanently in 1872, bringing with him a number of ethnographic objects and curios which he donated to the museum.
The Melbourne Argus, which published a detailed obituary in June 1886, also noted his 1872 and 1884 donations to the museum and NGV.
Refs.
AR 1884, p.36; NGV 1894, p.124 (V.Buvelot Gallery, 8th bay, no.4); NGV 1905, p.144 (V.Buvelot Gallery, 7th bay, no.5)
Not reproduced in the SLV catalogue; ID photo shown here taken by the author (July 2019)
For Thomson, see http://oa.anu.edu.au/obituary/thomson-gordon-augustus-13917 (a reprint of his obituary, published in the Argus, 8 June 1886), also noting an Argus reference to his donating this portrait of himself to the NGV, 23 June 1884. See also http://museumvictoria.com.au/about/mv-blog/sep-2011/royal-charter-gold/, mentioning another Argus report, 23 October 1874, on Thomson's other donations