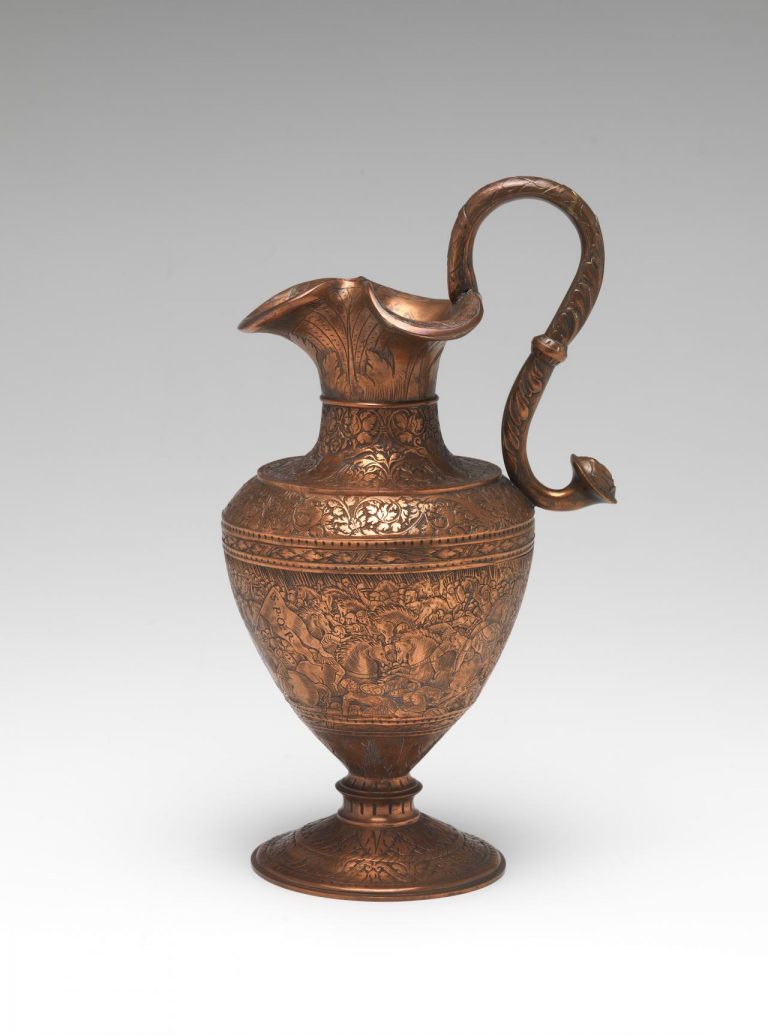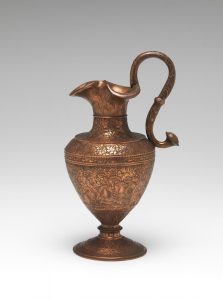 Pre-Felton acquisitions included:
Tankard (1850s). Purchased 1862. NGV 1027-D1R (plaster/electrotype reproduction after Bernard Strauss)
Ewer (c.1860). Purchased 1862. NGV 1153-D1R (electroplate copper reproduction): see photo at right
Temperantia, salver (1860s). Purchased 1881. NGV 1020-D1R (electrotype copper reproduction after François Briot)
G.Franchi & Son, based in London, specialized in neoclassical replicas from c.1851 to 1874, when the firm was taken over by Elkington & Co.
The V&A holds other examples.
Refs.
For the general history, see e.g. https://sculpture.gla.ac.uk/view/person.php?id=msib7_1206614685 (accessed 16 April 2020)