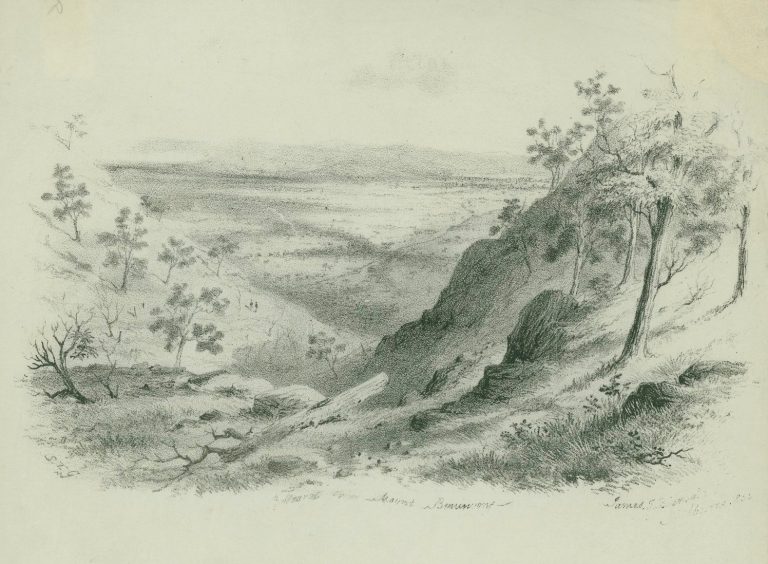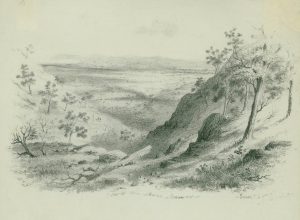 Gill, S.T. (1818-80; English/Australian)
Ballaarat from Mount Buninyong 1855
Lithograph, 25.0 x 20.0 cm (sheet)
Gift of James Pascoe Fawkner, 1868
State Library of Victoria (H4955/21)
This was presumably one of the "12 views of Australian life & scenery" by Gill, listed in the NGV's unpublished list of pre-1905 acquisitions (1868).
It was first published as a lithograph in The News Letter of Australasia and later formed the basis for an engraving in Victoria Illustrated (1857).
Refs.
Not listed in NGV 1894 or NGV 1905
The SLV catalogue provides the details above