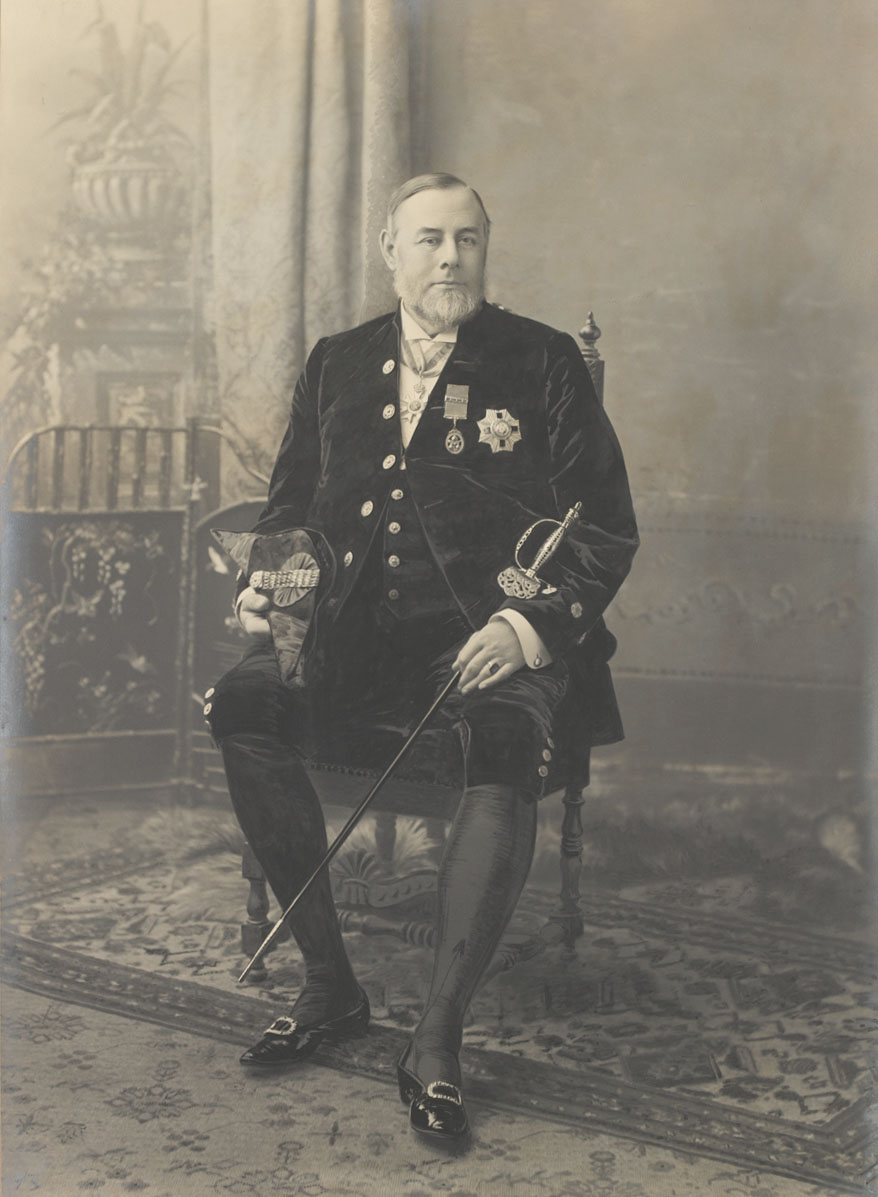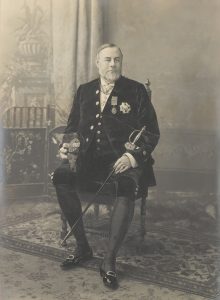 Johnstone, O'Shannessy & Co. (active c.1862-1905; Australian) 
Sir George Verdon (c.1890)
Gelatin silver photograph, 57 x 42 cm
Purchased 1896
State Library of Victoria (H17281)
NGV 1905 refers simply to "a photograph" of Verdon purchased in the year of his death (1896). However it seems probable that it was the formal portrait shown here.
For further details on both Verdon (President of the Melbourne Public Library Trustees from 1883-96) and the photographers, see linked entries.
Refs.
NGV 1905, p.151 (V.Buvelot Gallery, south wall, no.10)