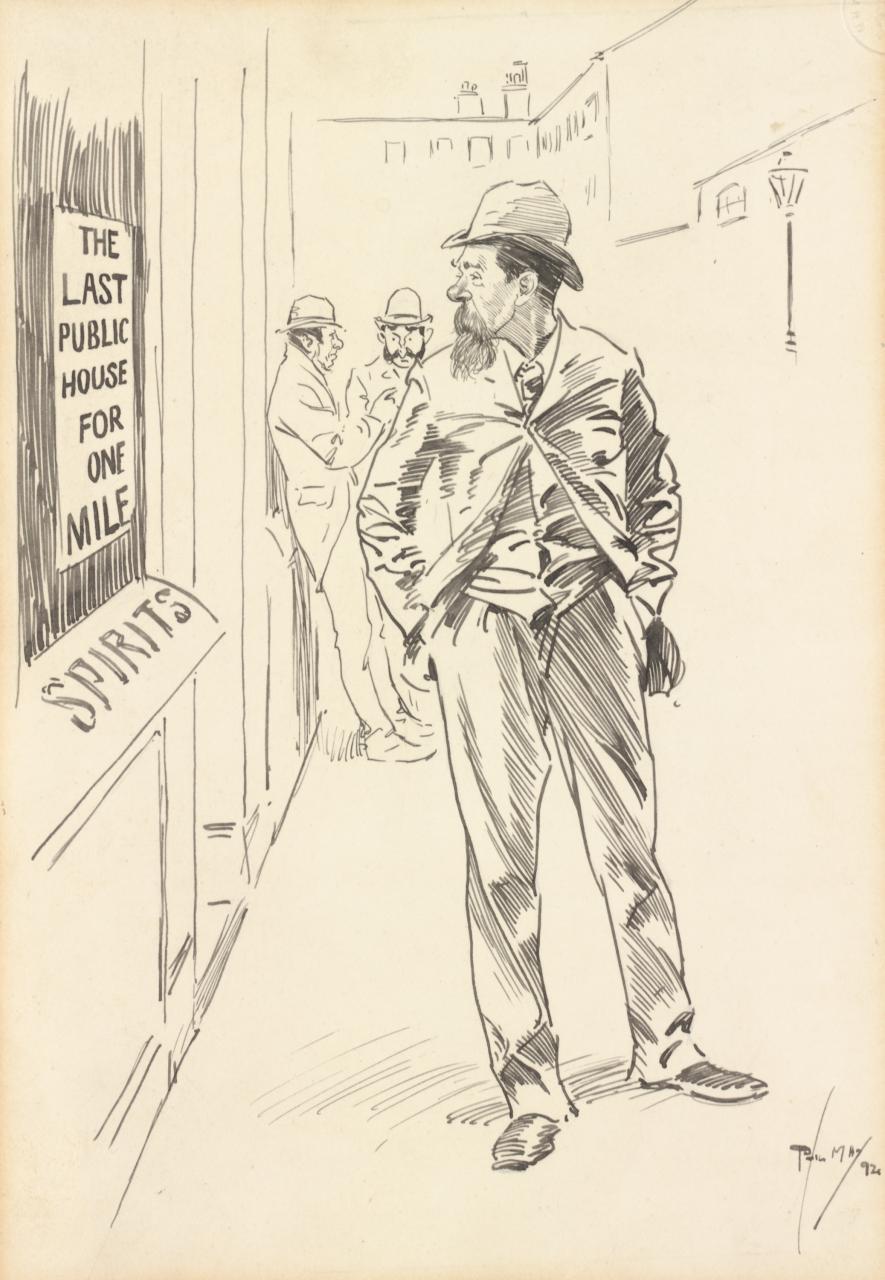 May, Phil (1864-1903; English)
Untitled ("The Last Public House for One Mile") 1892
Pen & ink on paper, 23.6 x 16.8 cm irreg. (image), 26.7 x 19.0 cm (sheet)
Purchased, 1894 (advice of Joseph Pennell)
National Gallery of Victoria (p.435.1-1)
This sharply-observed sketch exemplifies May's strengths as a mature graphic artist, after his return to England from Australia in 1889.
It was the first example of his work acquired for the NGV, although the most recently-produced of May's sketches in the pre-Felton collection.
Refs.
AR 1894, p.21 ("Sketch of a Figure"); NGV 1905, p.64 (II.Stawell Gallery, no.94: as "Pen and Ink Drawing of Three Figures") [£5]