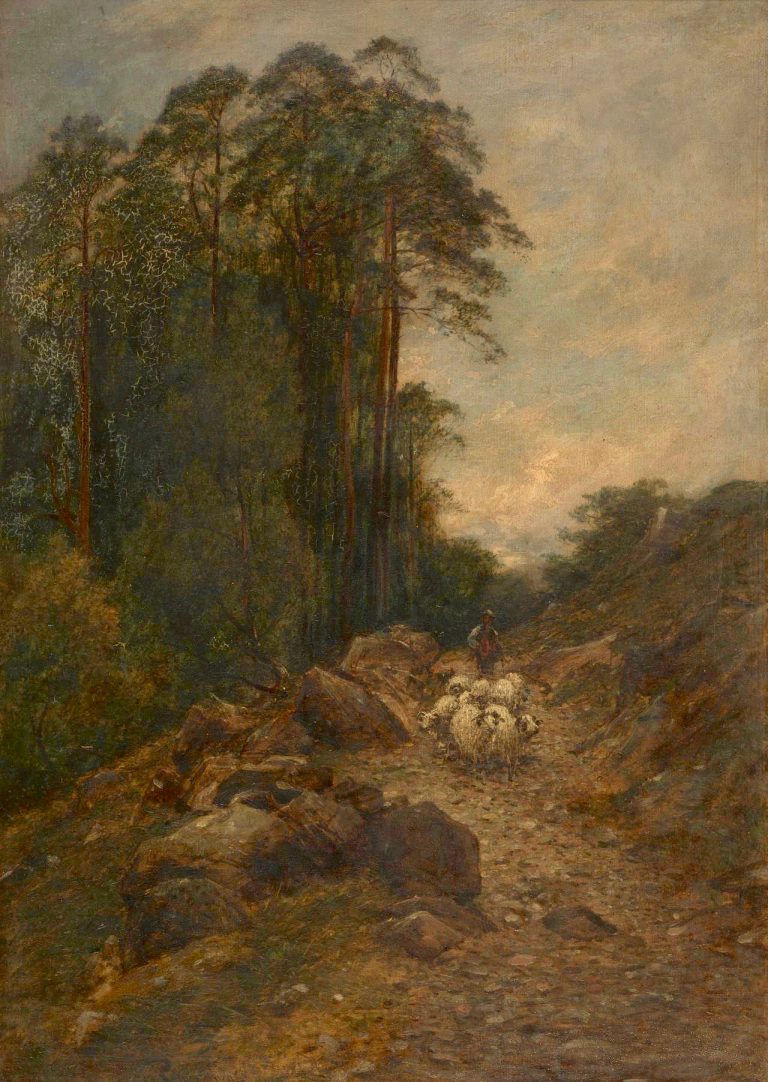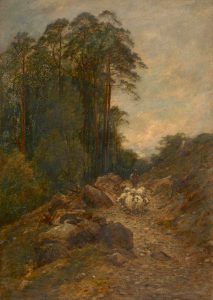 Nisbet, Pollok Sinclair (1848-1922; Scottish)
The Edge of the Forest 1879
Oil on canvas, 50.9 x 36.0 cm
Bequest of Alfred Felton, 1904
National Gallery of Victoria (145-2)
According to the NGV catalogue, this painting may have arrived in Melbourne soon after it was exhibited in Edinburgh in 1880, and then acquired later by Felton.
The mediocre condition of the work makes it difficult to assess.
Refs.
AR 1904, p.26; NGV 1905, p.93 (III.McArthur Gallery, no.39) 
For Nisbet (not included in AKL), see Bénézit 10, p.373 (citing this work), and http://www.bbc.co.uk/arts/yourpaintings/artists/pollok-sinclair-nisbet