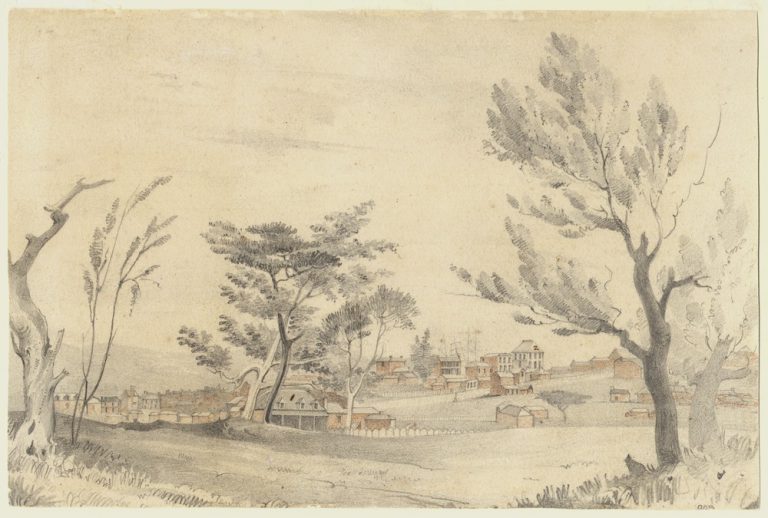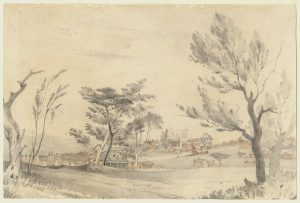 O'Brien, George (1821-88; Irish/New Zealander)
Melbourne seen from the front of S.W. corner of General Hospital grounds (c.1854)
Pencil and watercolour, 15.3 x 23.8 cm
Donated by John Pascoe Fawkner, 1868
State Library of Victoria (H257)
Listed in the early NGV catalogues but without naming the artist. However, the State Library confidently catalogues it as his work, noting that the work is signed 'GOB' at lower right and titled on the verso as shown above, and dating it to c.1854.
NGV 1905 gives the title as "Melbourne, about 1840, from Lonsdale and Swanston Streets, corner of the Melbourne Hospital."
Refs.
AR 1870-71, p.34 (drawings donated by Fawkner); NGV 1894, p.119 (V.Buvelot Gallery, 3rd bay, no.83); NGV 1905, p.127 (V.Buvelot Gallery, 3rd bay, no.9)