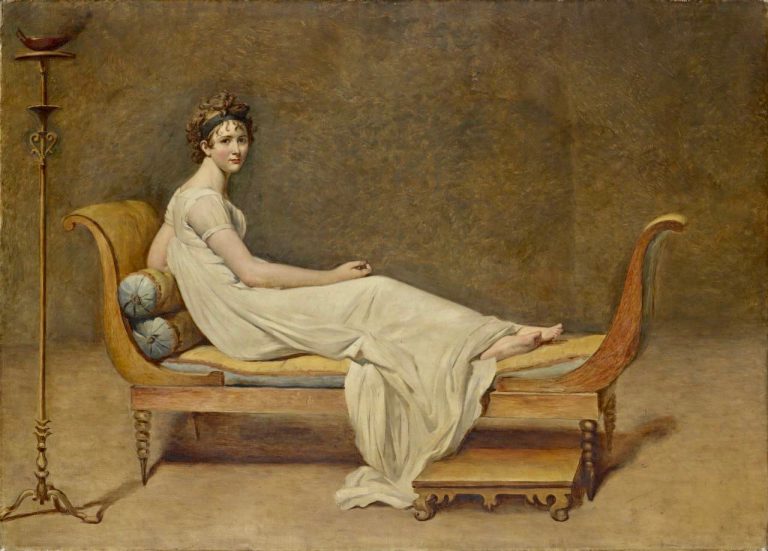 Quinn, James (1870-1951; Australian), after David, Jacques-Louis (1748-1825; French)
Madame Recamier (c.1895)
Oil on canvas, 175.2 x 243.8 cm
Presented by the artist under the terms of the NGV Travelling Scholarship, 1895
National Gallery of Victoria (7-2)
David's famous neo-Roman portrait was commissioned in 1800, and acquired by the Louvre after the artist's death.
Quinn's canvas, typically for NGV Travelling Scholarship copies, is on the same scale as the original.
Refs.
AR 1895, p.27; NGV 1905, p.142 (V.Buvelot Gallery, 6th bay, no.18) 
For the Louvre original, bought at the 1826 sale of works from David's studio, see http://www.louvre.fr/en/oeuvre-notices/madame-recamier