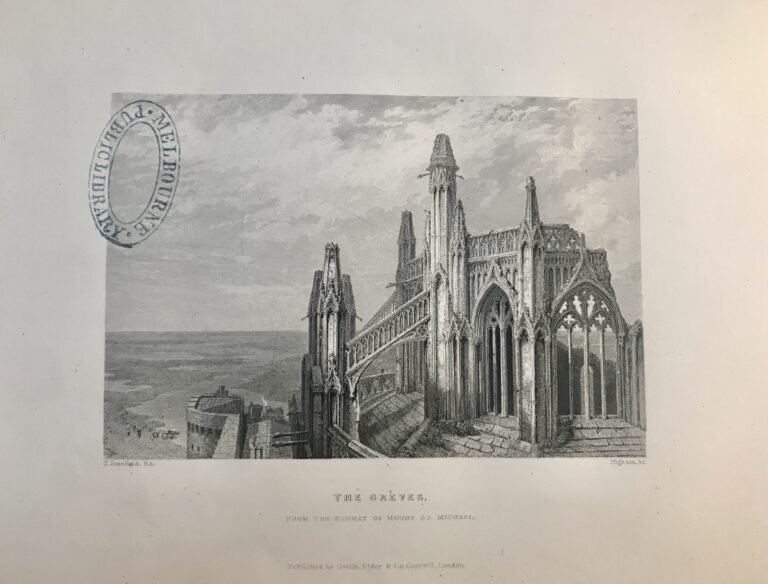 Stanfield, Clarkson (1793-1867; English)
Stanfield's Coast Scenery: a series of views in the British Channel, from original drawings taken expressly for the work (London: Smith, Elder and Co., 1836)
Purchased, 1861
State Library of Victoria [SF 914.2 ST2]
The book comprises 40 engravings, produced by various print-makers in dramatic style, with accompanying descriptive and historical texts.
The plate reproduced here, by English engraver Thomas Higham (1795-1844), shows a view from St Michael's Mount, Cornwall.
For Stanfield, noted for his seascapes, see linked entry.
[photo: plate 6: Higham after Stanfield: The Greves (from the Summit of Mount St Michael)]
Refs.
MPL 1857, xvii [1861], p.65 (& MPL 1861, p.493)
See SLV catalogue (not reproduced); author's ID photo reproduced here. For a complete set of online reproductions of another copy, see https://www.tate.org.uk/art/artworks/stanfield-stanfields-coast-scenery-66011/8 (accessed 14 Feb.2021)